And Neither One of Them Involves Gambling
If you made a list of everything that Las Vegas, Nevada is famous for, gardens and chocolate probably wouldn't be too close to the top. In an attempt at creating an environment you never need to leave, many hotels and casinos have what they call gardens. But a palm tree and a few orchids do not make a garden.
But wait! Las Vegas, Nevada, is in the middle of the desert. What kind of garden can they have there?
Why, a cactus garden, of course. And attached to this particular cactus garden is the Ethel M chocolate factory.
And here is the best part. I'm going to use a word you won't hear too often in Las Vegas, Nevada, but the entire experience is free! Well, unless you happen to buy some chocolate.
Located just 20 minutes from the strip, just southeast of the airport, you will find the flagship of Ethel M Chocolates and their famous cactus garden in nearby Henderson.
Getting there couldn't be easier. Like most things in Las Vegas, directions begin with, head down Las Vegas Blvd. In this case, go south down LVB, as it is known to the locals until you clear the airport. Turn left on Sunset Road, which borders the airport to the south. When you cross Mountain Vista, the name changes to Sunset Way. 500 ft further down, look for the sign, and the left turn on to Cactus Garden Drive.
Pro Tip: If you are a photographer, take a slight detour for an excellent airport shot. Instead of crossing Mountain Vista, turn left, then pull into one of the office parks on the right. You will have a view straight down the main runway with the Spring Mountains in the distance.
When you pull into the small parking lot at Ethel M's, you will have a decision. Garden first or chocolate factory first. Here is my idea; do both. First, go into the chocolate factory and take a self-guided, free tour of the factory. And if you are lucky, sample some free chocolate. (There's that word again!)
When you are done, walk through the factory store (more samples?) and head outside. There, you can wander around the three-acre cactus garden featuring over 300 species of plants, as well as interesting rocks and sculptures. Don't worry; there is some shade to be had, and there is a gazebo about halfway through. Remember, you're in the desert; take some water, wear a hat and sunscreen. Afterward, head back into the cool chocolate store and buy some treats for later.
If you've never visited a cactus garden before, you will be in for a treat. Not being a native, I had no idea there could be that many types, colors, and shapes of cactus. But, even if you have been to a cactus garden before, you are still in for a treat. I visited the famous Desert Botanical Garden in Phoenix, and it was a huge disappointment. Acres of dirt under a blazing September sun.
The gardens at Ethel M are surprisingly cool, with shade, fans, and water misters. It was also not very crowded. I have been there about a dozen times, and there was never more than a handful of other people there. Excellent relief from crowds and noise on the strip. Speaking of noise, though, you are directly below the flight path to or from McCarran, so don't expect to take a siesta in the shade of a giant saguaro cactus. (With a zoom lens, you can get some fantastic shots, though).
If you visit close to Christmas, plan to come back after dark. They usually close at six or seven, so check on their holiday hours. Photographers will want to bring a tripod. The gardens at that time of year are adorned with thousands of lights and displays. It is beautiful after dark.
If you find yourself in Las Vegas, Nevada, and want something different and (once again) free, take the short drive over to the Ethel M Chocolate Factory and Cactus Garden. You won't be disappointed.
And if you forget to buy chocolate at Ethel M (or, more likely, eat it all before you leave town), there are 4 locations at the airport.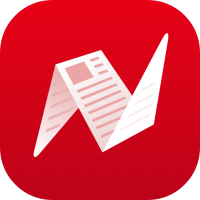 This is original content from NewsBreak's Creator Program. Join today to publish and share your own content.