Savannah, Georgia is a beautiful and historic city with many things to do and sights to see. And as such, it is a photographer's dream. I have been there dozens of times and taken thousands of images of this lovely city.
But, for this piece, I wanted to take you on a simple photo walk that you can easily recreate yourself.
For this article, I will take you on a walk up Bull Street from Forsyth Park to River Street
Anyone who has ever been to or read about Savannah is familiar with River Street. And, trust me, I've spent my share of time there. But, when you get right down to it, as beautiful as River Street is, it's just another street full of restaurants, bars, and souvenir shops like you'd find in any other city.
True, every other city isn't looking out on the Savannah River or have a view of the beautiful Talmadge Bridge. You couldn't sit on the balcony of a 100-year-old cotton mill, sipping a beer, and watch massive freighters pass by classic riverboats.
But Savannah has much more to offer.
There are many ways to see the city. I would highly recommend one of the tour buses run by Old Town Trolley Tours. But Savannah is very much a walking town, and that is the ideal way to see it. The best way to do that is to study a map, careful planning, and a zig-zagging trail that will pass every landmark Savannah has to offer.
But we will simplify that a bit and still see some tremendous sights and take some gorgeous images. Our walk will take us all the way from the famous Forsyth Park Fountain, where some of Forrest Gump was filmed, all the way to River Street, where you can end your day with some terrific food.
Forsyth Park is by no means the southern end of Savannah, but it's hard to beat as a starting point. Once you walk this mile from the fountain up Bull Street to River Street, you will likely want to do it again and again. Partly because there is so much to see and partly because of the light. Ideally, you would start at the Forsyth Park fountain just after sunrise and get to River Street just before sunset.
But not even I could stretch a mile walk out that long. So, pick a time, make the walk in either direction noting when you need to be at which location. I would still suggest beginning the hike early to catch the beautiful light in Forsyth Park.
Make sure you get to the fountain in plenty of time to set up for your first shot, as four huge sidewalks are leading up to it, all with different light and backgrounds. For my shot, I chose a southerly view with excellent side lighting. I want to say I used my discerning photographer's eye to select this angle of light. But, early morning is also when the landscapers and trash collectors are out in force. Fortunately, they were all on the opposite side, allowing me to grab my shot.
Once you have had your fill of the fountain, turn your back to it, facing north, and head up the center of the park to the northern end at Gaston Street. Where the sidewalk meets the street at the Marine Memorial, you will be looking north up Bull Street.
On the northeast corner of Gaston and Bull, that large white building is The Armstrong House. I always stop to shoot details of the old black wrought iron fence against the white plaster.
Continue up Bull for a couple of blocks, and you will come to Monterey Square. This old square park shaded with live oak trees draped with moss with a monument in the middle may not seem like much. But it is one of 22 such park squares in the city. And this walk will take you through or around four of them.
At each of them, I would suggest getting shots in the park and taking a lap around the outside. Some of the most beautiful homes, churches, and architecture can be found facing each of these squares. You can save the other 18 for another day. Don't get confused, though. Rather than splitting up Bull Street or figuring out which side of the park Bull should follow, they just name both side streets Bull Street. It will come back together and head north at the other end of each square.
Two blocks (or three) further, you will come to the Joneses. Keeping up with the Joneses in Savannah is tricky because there are two. First, you come to Jones Lane, and a block further is Jones Street. This only important because it's time to assess your hunger.
Two blocks to the east on Abercorn is the excellent and casual Clary's. They have a fantastic breakfast served all day and awesome sandwiches at lunch.
Two blocks to the west on Jones Street is the famous Mrs. Wilkes Dining Room. There you can enjoy authentic southern cooking and hospitality at its finest. You will want to Google the location as it's hard to find unless you spot the line of people waiting to get in.
I vote for Clary's. It's faster, and we have a lot to do. Also, this detour to the east will be worth it for two other reasons. First, we will skip Madison Square, but you can circle back to it if you want to be inclusive. We will substitute Lafayette Square for it instead.
After breakfast or lunch at Clary's, head right on Abercorn for two blocks and check out Lafayette Square. Circle it clockwise to check out the Andrew Low House on the southwest corner and end up on the northeast corner.
Here you will finally see what's at the base of the two white steeples you have seen peeking through the trees. The massive and beautiful Cathedral Basilica of St. John the Baptist. Two things make photographing this iconic church difficult.
One, there are only a few times during the day when the light is decent. I have usually gotten there when it was backlit, which is a challenge. Also, you need a wide-angle lens if you want to take in the entire thing from sidewalk to steeple. 24mm on my full-frame Canon 5D MKIII wasn't wide enough. I haven't made it back with my crop Fuji and a 10mm. Abercorn is very narrow, and you are limited to how far you can get off the sidewalk on the other side. Depending on where the sun is, your best bet may be from one of the opposite corners for an angled view.
As you can imagine, this is a very popular and busy church. In all the times I have been to Savannah, I only made it inside once, but it was well worth the wait. The good news is, the interior is bright and well lit.
After leaving St. John, head north a couple more blocks and spend some time in or around the Colonial Park Cemetery. It has been the final resting place for Savannah citizens since 1789. Bonaventure Cemetery, a little way to the east, is more famous, but this one is older.
Okay, it's time to get back on track. Also, it's time to eat if you didn't already or want to again. Return to the southwest corner of the cemetery and head west down Perry Lane toward Bull Street. A block down on the right, you will pass Zunzi's, an excellent sandwich shop offering takeout only.
If you want to eat inside and maybe quaff a pint, continue to Bull Street, where you will find our feature image subject, the Six Pence Pub. This is another shot where you will need a wide lens or get creative. I usually try to get one with the flags and another with the iconic red phone booth on the corner. Timing it to get some nice side-lighting would be best, but with the dark face, the dynamic range can get out of hand pretty quickly.
I haven't eaten there as there is another pub we'll get to a bit later. As you may know, Savannah hosts the second largest Saint Patrick's celebration in the country, so it's inevitable a few pubs would have popped up here and there.
The next square on our journey is Chippewa Square. Some of my favorite homes to shoot are located around Chippewa Square. And if you need a quick break, you can sit on the same bench as Forrest Gump.
Heading up Bull Street again, you come to Oglethorpe Ave., which is divided by a park that runs through its center for several blocks. On one corner, check out the Independent Presbyterian Church and, on the other, the birthplace of the Girl Scouts and founder Juliette Gordon Low. I bet you can buy some cookies there if you're still hungry.
Continuing up Bull to the next square, Wright Square, you can see more of the old houses converted to commercial use. But do take in the old Post Office building on the west side of the park.
Continue up Bull and stop in the CVS if you need to buy some bottled water. Across the street from that is the Barber Pole, where you can shoot a traditional, what else, barber pole out front.
About halfway to the last and largest of our squares, Johnson Square, you can take two more detours if you have the time and energy. Just past the CVS and Barber Pole is Broughton Street. Head to the right for two and a half blocks, and you will come to Leopold's Ice Cream. Best ice cream in the city, and that's saying a lot. They also have great sandwiches. Seating is limited, and expect a line. Just past that, get a shot of one of several SCAD (Savannah College of Art & Design) marquees scattered around the city.
After, or instead of that, take Congress Street, adjacent to the south end of Johnson Square to the east three blocks. First, you will come to the large, modern Ellis Square. and beyond that City Market. Look for the famous Lady and Sons restaurant on the way. Also, my favorite pub, Molly MacPherson's.
City Market is a two-block pedestrian road full of shops and eateries. It's a nice place to kill an hour or two, and there is frequently live entertainment and art shows.
When you are done with detours, get back to Johnson Square. Peruse the park and surrounding architecture and then head to the north end looking up Bull Street. There are three money shots on this walk. You already have the Forsyth Park fountain and the Six Pence Pub.
Now, you can look up the last two blocks of Bull Street to view the Savannah City Hall. There is rarely a bad light with its southern face, so come back at different times of the day to see what you like best. I usually like to hang out until I can get something else in the shot, like that tour bus or a horse and buggy.
Once you reach City Hall, the tour of Bull Street is over, but your day is just beginning. A walk-in both directions down Bay Street is worth some time, and of course, you will want to head downhill to the Savannah River and end your day on River Street.
According to my FitBit, I have put in three 25,000 step walking days. One was in London, one was Seattle, and the other was Savannah, Georgia. There is so much more to see and do there than I have covered here.
See you on River Street.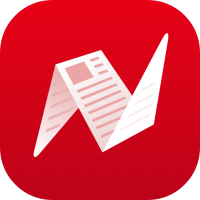 This is original content from NewsBreak's Creator Program. Join today to publish and share your own content.