Destination weddings have grown exponentially in popularity over the last decade. After all, what could be better than combining a (hopefully) once-in-a-lifetime event with the trip of a lifetime? Especially if Daddy is paying for it. (Sorry, Dads; and Moms). But travel has been severely curtailed over the last year or so, and not every family has a budget for such extravagance. So, why not have your destination wedding right here in Lawrenceville, Georgia?
I was married at the office of the Justice of the Peace in nearby Norcross, Georgia. Not exactly a unique or photo-worthy location. And there are plenty of beautiful churches around, but they present their own problems and aren't very practical for some families.
Enter into this market, Little Gardens, a beautiful old colonial-style home just outside Lawrenceville, Georgia, on Hwy 29. For many years, Little Garden was the home of a unique restaurant. In fact, We celebrated our anniversary there at one of the tables in the upstairs foyer in the mid-80s. Twenty-five years later, I would be the photographer at my niece's wedding there.
You know you've arrived at a special place as soon as you turn off of the busy highway into the driveway that leads up and into the parking area around the back. The white plantation house rises up on the top of a green grassy hill. You can just envision the photo ops.
The long tiled front porch complete with white rocking chairs and the brick staircase leading up to it are perfect for group images of fun shots of the bride and groom. There are also, not one, but several 'little gardens' around the back and side. Several make fantastic venues for the service itself.
Inside, the place has been completely renovated since it closed as a restaurant in 2008. Downstairs is a huge ballroom for the reception, or in the case of inclement weather, the wedding itself. There is also a large and full bar area, other smaller seating and gathering areas, and a full living room complete with overstuffed furniture and a fireplace.
Upstairs the once bedrooms have been converted and set up for the bride, groom, and the wedding party to prepare themselves for the service. The bride's room is huge with north-east facing windows for beautiful window light.
And, of course, there is the staircase itself, perfect for that first shot of the bride in her gown.
One of my favorite areas was a small wooden bridge over a garden stream on the side that became the backdrop for many of my pre-and post-wedding images. But the possibilities are endless on the sweeping grounds, meticulously landscaped year-round.
Pro Tip: There is plenty of good light here, but some of it can be tricky. If you are planning on photographing a wedding there, attend the rehearsal. This will give you ample time to explore the house and grounds and plan out all your shots. Of course, you can always schedule a tour anytime there isn't a service.
One thing to keep in mind if you are planning a wedding at the beautiful Little Gardens in Lawrenceville, Georgia. In the fall and spring, a late wedding may very well take place after dark. Give some thought to that and plan carefully with your photographer as that could make the difference between lasting memories and a disaster. Also, of course, Little Gardens has photographers they regularly use who would be intimately familiar with the nuances of the venue.
If you want a once-in-a-lifetime destination wedding without leaving home, head to Little Gardens right here in Lawrenceville, Georgia. You won't be disappointed.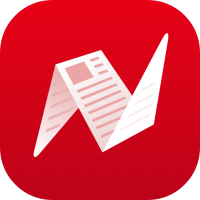 This is original content from NewsBreak's Creator Program. Join today to publish and share your own content.