Have you ever looked out on a still body of water such as a lake or pond? Everything appears tranquil, doesn't it? We know, however, if we could part the sea, much activity would lie beneath. Some of this movement would appear benign, but things are not always what they seem. Within that pool, predators roam undetected searching for their prey. They tend to remain inconspicuous, patiently awaiting the right opportunity to go for the kill.
Before I continue, I want to be transparent. I am a practicing catholic. For many reasons, I left temporarily only to return because of my firm adherence to its message. What I am about to tell you has nothing to do with the teachings of the church. Instead, it is more about some of the teachers, false gods cloaked as men of the cloth.
In the 1970s, I attended Holy Name Central Catholic High School. Confession, I was a nerd and quite naive, and to some degree, even though I am a therapist, I still am. My acquaintances were people like me, safe and conforming. For the most part, aside from some slight bullying in Freshman year and occasional teasing, my high school years were pretty good compared to some.
Athletics were beginning for women, and although I was nimble, participation in sports was not my forte. I did try out for cheerleading and made it to the second round. The inability of me to do roundoff, however, was the end of that. My confidence was not there for me even at the encouragement of the Captain of the Varsity team to try again a year or two later, trumped any further attempts.
Academically I excelled, and that remained my strong suit, along with going places with friends. Basketball games were big. Dances and Proms were fun. Dating began at the end of Junior year. All and all, nothing harmful came my way. At the time, many seemed to share my sentiments about the high school experience.
Fast forward several years, I was married, living in Needham, and the sexual abuse scandal emerged. The Boston Globe exposed what was to be the worst scandal in the history of the Catholic Church. Although it focused more on modern times, we can surmise this had been happening to some degree throughout its history.
Living right outside of Boston, this appalling disclosure shook all of Massachusetts, eventually having a ripple effect as more revelations came forth, rocking the entire world.
At the time, my life was entirely removed from Worcester, even though it was only an hour away. I visited my family and close friends. Otherwise, I was out of the loop of the happenings around central Massachusetts. The reckoning around the Boston area consumed many of us with the neverending news of this infamous series of events.
One morning, I started sobbing after seeing the photo of one of the victims who won their lawsuit against the Church. I believe he was smiling on the outside for vindication, knowing internally those wounds would remain palpable. For some, they would never heal because the lawsuit could never redeem the loss taken from the innocent.
After the Father Porter scandal, more predatory priests were exposed, including a famous street priest. If you thought that was it, you were wrong. More came out, especially about one, in particular, Father Geoghan. The stories were similarly grotesque. Under the guise of a loving paternal figure, he would visit the homes of fatherless children. One narrative stays embedded in my mind: He entered the bedroom of a little boy, praying as he sexually abused the child. No words can express the horror many of us experienced reading this.
Most people cannot comprehend the complicated nature of sexual abuse or incest, never mind at the church level. Child sexual abuse and incest are taboo and should remain that way, but its rarity was not as many people thought. In the early eighties and through the nineties, many victims began seeking services to help them heal and recover. My entrance into the profession crossed this period. I became very aware of the atrocity that it was, and for many years, I treated victims individually and in groups. Thus, when the church abuse took center stage, I knew full well the impact it had on child development.
Now, what does all of this have to do with my high school? Sometime after the fallout, alumni of Holy Name received letters informing us that clerical abuse occurred during the nineteen seventies. I was shocked, but why would I be? Well, again, the hustle and bustle of our daily life divulged nothing of these criminal acts occurring beneath the surface. Thinking about this now, I realize how innocent most of us were, protecting us from even contemplating such an abomination. As a professional specializing in healing, I remind myself it was best for us not to have known. There was enough shattering of young lives from this betrayal of epic proportions.
Unlike other species, the human predator is clever in their approach, often disguising themselves as someone they are not. What better and more trusting way to do this than as a man of God? (To Be Continued)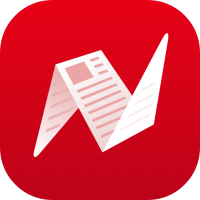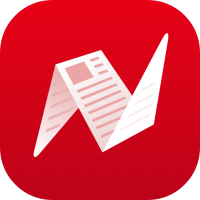 This is original content from NewsBreak's Creator Program. Join today to publish and share your own content.