Tuesday, October 19, 2021
7:00 pm - 8:00 pm
Online
Everyone knows about the witch hunt at Salem in 1692, but few people know that in the years before Salem, Connecticut was New England's fiercest witch prosecutor. The first person hanged for witchcraft in New England came from Windsor, and every single person indicted for witchcraft in Connecticut in its early years was convicted and hanged.
Register for New England's Other Witch Hunt
Darien Library and Museum of Darien welcome Walt Woodward, who will bring this extraordinary and nearly forgotten story to life in a lecture that begins with the Protestant Reformation and traces its history all the way through the Hartford Witch hunt of the 1660's – a nightmare of trials and executions that preceded Salem by a generation. He will also show how Connecticut's Governor John Winthrop, Jr. and his friend Rev. Gershom Bulkeley intervened to transform Connecticut from New England's most aggressive witch hunter to a colony that completely ended executions for witchcraft thirty years before they even began at Salem.
Along the way, he will answer all of the questions you have wondered about regarding the early witch hunts, and explain why almost everyone in the 1600s believed that witchcraft was very real, and terribly dangerous.
About the Author
Walter W. Woodward is the fifth person to hold the position of State Historian, which was created in the 1930s in preparation for Connecticut's 300th anniversary. The State Historian is appointed by the trustees of the University of Connecticut and is a faculty member in the UConn Department of History.
Woodward is a scholar of Early American and Atlantic World history, with an emphasis on Connecticut and New England. His research interests cover a variety of subjects, including witchcraft, alchemy and the history of science, the use of music in Early America, and environmental history.
Woodward is the author of five books, the most recent of which is Creating Connecticut: Critical Moments That Shaped a Great State. His book Prospero's America: John Winthrop, Jr., Alchemy and the Creation of New England Culture, 1606-1676 won the Homer Babbidge Prize from the Association for the Study of Connecticut History and was Choice Magazine Outstanding Academic Title.
Registration Information
Need help registering? Email Adult Programming at apstaff@darienlibrary.org.
This event will take place on Zoom. You will receive an email confirming your registration with a link to join the webinar after you register.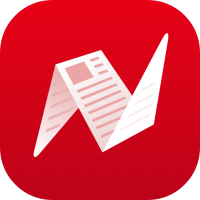 This is original content from NewsBreak's Creator Program. Join today to publish and share your own content.