Founded in 2011, Infinity Fitness began offering a style of group training classes that could not be found anywhere else at the time.
Infinity Fitness is rooted in functional fitness and general wellness. They expose clients to the various benefits associated with a consistent fitness regimen, sound nutrition, and proper recovery.
Their goal is to serve everyone as an individual whether they are one-on-one or in a group.
Infinity Fitness helps you determine what your current physical capabilities are and what they can be with consistent work and effort.
Infinity Fitness provides an environment that is safe, welcoming, challenging but never intimidating.
They make a great effort to ensure they know, at a minimum, everyone's name, conditioning level, injury history, and preferred instruction style. You may not know anyone in the class but you will know the trainer, and the trainer will know you.
Everyone you will see in the gym was a first timer at Infinity Fitness at some point. Everyone was once nervous before class. You find quickly that no one is here to do anything but work hard and get better. We keep things as fun and light as we can.
They administer workouts that include strength training, high-intensity cardiovascular work, core stability development, mobility and much more.
You will definitely be asked to do things you have not done before. But, never without the education, supervision, modification or motivation required to get complete your workout.
Blaine Hurty is a member and he was transformed by this amazing facility. In addition to all of his cycling leading up to the Leadville Trial 100 MTB https://www.leadvilleraceseries.com/mtb/leadvilletrail100mtb/, Blaine Hurty went to Infinity for cross training. He attributes his great results (Sub-9hours) in Leadville to his work ethic as well as the group fitness classes at Infinity Fitness.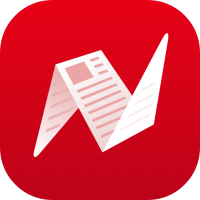 This is original content from NewsBreak's Creator Program. Join today to publish and share your own content.