Since my son, Patch, was five-years-old he has always been in love with cars. When my wife, Lindsay Hurty, discovered a Ford decal on Boston Post Road and gave it to him, Patch became obsessed with the idea of collecting them all. He wrote car companies asking for decals, whether or not the company was still making cars. It was a shot in the dark — but what would come next went above and beyond his (and our) wildest dreams.
Patch's Passion
Most children have a passion for something. They'll fall in love with Star Wars, Barbie dolls, or even video games. Patch wasn't nuts about cartoon characters or Nintendo (but he does love Mindcraft). His heart belonged to automobiles of all kinds — and he was truly fascinated by them, wanting to know all he could.
If young Patch wasn't playing with his Hot Wheels or Tonka trucks, he was outside watching the neighborhood vehicles zoom down the block. For him, these machines were truly something to behold. While the kid was already a diehard car fanatic, an interesting roadside discovery would push his obsession to a whole new level.
Mom's Discovery
Back in 2018, Lindsay Hurty was out on a walk when something shining on the sidewalk caught her eye. There was no way she could just walk by this glimmering object; she had to stop to see what it was. It turned out to be a Ford badge.
Considering how beat up it was, Lindsay figured that it likely flew off of a passing car. With her son's love for cars in mind, she decided to keep the little decal for him. The gift would be just a small gesture for most people, but it was actually quite a big deal for little Patch.
A New Obsession
Patch considered the Ford decal that his mother had found for him to be a gem amid all of his car toys and magazines. While those were all fine and dandy, the decal had come off an actual, speeding, moving car.
He was so proud and amused by his decal that he found himself inspired to find more decals like it, from other car companies. However, Patch would quickly find out that these car decals would be a little harder to find and collect then Pokémon cards or marbles. He would need some assistance.
Embarking On An Epic Search
When it comes to children's collectibles, it's usually the case that a kid's friend will have the same interest and that trading would be a possibility. However, this was far from the case with car decals. Patch was quite alone with his interest.
It also didn't help that decals are usually attached to cars and trucks. Knowing that he couldn't just go out and buy some decals off of the car companies, Patch decided to follow in his mother's footsteps and take to the streets to scour for them. Thankfully, the little man wouldn't be going alone.
Mission Impossible
Being only five years old, Patch wasn't about to take to the streets alone in search of his beloved car decals. The young man recruited his brother and sister to come along with him. The ragtag team even gave themselves the clever nickname of Team Hurty.
When later interviewed by CBS News, reporters asked Patch who the most helpful member of Team Hurty was. He kept it honest: "My big sister. All my little brother did was make funny faces." Despite the help, it soon became clear that he'd need a plan B.
Taking a Different Approach
Despite hours of searching, the team did not come across a single car decal. Not being too keen on seeing her child down over his shortcomings, Lindsay helped Patch come up with the perfect idea for getting more of those precious decals.
With help from his mother, Patch would write to 50 different car companies with the request for a decal. Seeing as Patch was just five, his mom would fully construct the pitch and just let him sign the letters. These letters were nothing short of touching. But how far would they get?
Patch's Unique Pitch
Patch didn't just demand the car decals from the car companies without explaining why he wanted them. The boy wrote all about his love for cars and asked very politely for one. Each note stated, "I wonder if you might have a left over decal from the factory floor. It would be my dream come true to collect all the car logo decals."
Team Hurty did not consist of a group of beggars. Patch was going to give them a peace offering of one coin straight from his very own piggy bank. However, that's not all that Patch and his mother included with the letter.
The Final Touches
Along with the letter and the coin was a picture of Patch posing with a number of different car models. Each picture would be sent to the car companies matching the decal in the picture. This also assured the car companies that the letter was from a real-life child who wanted a decal.
The kid wasn't only after decals for currently running companies, but also car companies that had been long out of operation. For example, the Saturn Corporation stopped producing cars in 2009. However, they'd still get a letter from Patch. With that said, the kid only had one thing left to do.
Keeping An Eye Out
Once Patch stuck those letters in the mailbox, there was only one thing left for the family to do, and that was wait. Lindsay knew that there was a small chance her son would get no response from the car companies for his efforts.
For a while, things looked like they were going in that direction. Patch and the family were living with complete wonder. One can bet that the little boy was checking his mailbox and asking about it daily. Then one day, Patch opened the mailbox to see a unique-looking package rearing its head.
More Than Decals
Perhaps the folks working at the major car companies across the nation saw a bit of themselves in Patch, or maybe they looked at him as someone they might be working with someday. One can't say for sure, but the folks running the automotive brands were touched by his letters.
As Patch's mailbox continuously filled up with letters and packages, it soon became apparent that the car companies were sending him much more than just their decals. In those packages were personal notes, which carried messages of encouragement — and so much more.
Surprising Words
One of the first car companies to send Patch a pack was Volkswagen. Not only did they send him a decal, but they also returned his coin. The package wasn't exactly filled with gifts, but something a little more sentimental. Patch pulled out a touching letter.
It said, "Your letters have made a lot of people in our offices happy, Patch. I am very glad that you took the time to reach out and share your dream. Keep spreading happiness, and good things will come your way." While the letter was sweet, other companies took things a bit further.
Creative Responses
BMW sent little Patch a BMW badge, and a note which read, "It's great that you enjoy watching Ultimate Driving Machines cruise past your house, and we are happy to send you the enclosed shiny new BMW emblem to add to your collection."
The Lincoln Motor Company stepped it up from other companies, as they included a hand-drawn picture of a Lincoln Continental and a note that said, "We look forward to seeing you, kiddo! Drive safe, and do well in school!" While these companies surely did wonders for this young boy's self-esteem, Volvo Cars definitely left Patch feeling like it was Christmas morning.
One Giant Package
Volvo Cars, Sweden's most beloved automobile manufacturer, went over the top with their package. Not only did it come with a badge, but also an array of other amazing gifts for their young enthusiast. Patch pulled out a frisbee and other goodies from their package.
The generous car company parcel did not come without its own personalized touching note. It read, "We appreciate you being a Volvo fan and hope you like the emblems and the gifts. Good luck with collecting car decals. We wish you all the best! Your friends at Volvo." That, however, was far from all Patch received in the mail.
A Decal From Yesteryear
Once it had begun, the mail flow didn't slow for a minute, as Patch got packages from Rolls Royce, Chevrolet, and Infiniti. While these were certainly gems to behold for the youngster, they couldn't compete with a package that Patch was awaiting from a company that was long gone.
One of Patch's letters went out to the DeLorean Motor Company. The brand as a whole was a quick flash in a pan, its car hitting the scene in 1975 and defunct by 1982. On top of that, they only ever produced one car model. However, the vehicle truly left its mark on the world. Patch sat and couldn't help but wonder if this extinct company would somehow get his letter.
Package From The Past
Even today, kids are thrilled by a DeLorean. It's prominent for its role as the time machine in the famous film franchise Back to the Future. After quite a wait, Patch finally opened his mailbox to see, lo and behold, a package from the long-dead DeLorean Motor Company.
The child was simply ecstatic when he received a logo for the DeLorean. During an interview with CBS, Patch was asked why he thought they sent him the decal. He said, "I think they felt very happy that somebody loved what they have." However, other companies would find more elaborate ways to move the young child.
Treasures From Across The Pond
The decal from the DeLorean sent Patch absolutely over the moon. With the rare and priceless logo in his possession, he couldn't imagine any other company being able to top the treasure. However, the British luxury car dealership Bentley was going to step up for that challenge.
Inside of the Bentley company's package was a center cap from an actual steering wheel. While that's enough to strike emotion into any car fanatic, the company also sent him his very own plush model Bentley vehicle. Sadly, not every company would send Patch a package that would make him smile.
Coming Up Short
Many of the companies that Patch and his mother wrote to didn't have decal or logos on hand. Some of them were completely out of business, which means Patch's letters ended up being sent back to him. Just imagine how that would make a young boy feel.
Some of the car companies were around, but didn't make the decals that Patch desired. However, they didn't just discard the letter. While they maybe couldn't send Patch a decal, they decided to send him other gifts that they thought he'd appreciate. One particular company really went over the top for Patch.
Jeep's Redeeming Package
The Jeep Company wrote Patch an apologetic letter that let the young man know that they couldn't send him a decal. They just didn't have any on hand at the office! However, they had no intention of leaving their young fan empty-handed.
The employee who had received Patch's letter sent him a box full of gifts. Patch got a Jeep keychain, a cool hat, and a metal emblem. Many companies followed in the Jeep company's footsteps — one of which came from very far away.
Out of American Reach
One decal that Patch really wanted belonged to the Suzuki company. Sadly, the beloved motor company stopped selling cars in the United States back in 2009. This meant that there were no spare decals hanging around at their U.S.-based offices.
Despite some initial disappointment at not landing himself a decal, they did send Patch a keychain and some pamphlets talking about the vehicles they produce in Japan. Another Japanese company found itself in the same predicament — but they wouldn't let that sway them from sending Patch something special.
The Start of a New Obsession
Following in Suzuki's footsteps, the Japanese motor company Isuzu also stopped producing vehicles in the United States in 2009. This meant that Patch would also be out of luck getting one of their decals. They'd be another missing link amid his decal collection.
That said, the company was going to go way beyond a few boring pamphlets. They decided to send Patch something that any kid would enjoy: a few toy trucks based on some of the larger vehicles they sell. As Patch's collection grew, something became clear to everyone involved.
Patch's Impact
Given the responses that flooded into Patch's mail box, it was clear that folks working in automotive companies across the nation and world were touched by this little boy's sense of wonderment, and one worker gave the perfect reason during an interview with CBS.
One mechanic who was interviewed about the story said, "The only difference between Patch and me, is he has hair still, and I don't." It was clear that many who had received a letter from Patch had been similarly impacted. These touched individuals working at the automotive industry would pull a couple of strings — and do the unthinkable.
The Surprise of a Lifetime
Young Patch would soon get called upon by a slew of people representing various news networks and car magazines. They saw the feelgood story of a lifetime in Patch's mission to collect car decals. Everyone, from Popular Mechanics magazine to CBS News, covered the child's story.
Anyone who loved cars easily saw a part of themselves in this little boy. His excitement about car decals and the ensuing news coverage only led to more surprises for the young man — as soon he'd be getting up close and personal with what he loved most.
Getting Behind The Wheel
The spotlight that flashed upon the young man brought him and his goal a lot of attention. It also opened doors for young Patch. He soon found in his five-year-old hands an invitation to a car dealership. Patch was about to come face to face with some of the cars he had only ever seen in magazines.
While he wasn't exactly revving up any engines and blasting down the freeway, he did get to sit behind the wheel of Ferraris and other classic cars. Given all the car brands that Patch admired, Popular Mechanics wanted to get to the bottom of what was on everyone's mind. They asked him what he wanted his first car to be — but the answer caught everyone off guard.
Soft Spot In His Heart
When asked what Patch wanted his first car to be, he didn't need time to scratch his head and think about it; the kid immediately announced that he wanted a Ford. It all went back to that day that his mother was out for a walk and picked up that first Ford decal for him.
Since then, the car company has had a soft spot in little Patch's heart. Popular Mechanics is no small-time car magazine. Once the folks at Ford got wind of this viral child loving their car company, they knew that they had to reach out to him.
An Honored Guest
Five-year-old Patch found himself getting invited to the 2019 Carlisle Ford Nationals in Carlisle, Pennsylvania. He wasn't just invited as an average Joe, he was brought into the car show as an honored celebrity judge. The generous surprise from the grateful car company didn't even end there.
Little Patch was taken to the Ford World Headquarters, introduced to Henry Ford III, and was gifted a 12-volt toy Mustang. He was then taken on a factory tour and into the Ford Design Studio. It was in there that he got to see where all the Ford decals were made. Looks like his mission really paid off at the end!
Sources: Scribol, Popular Mechanics, CBS News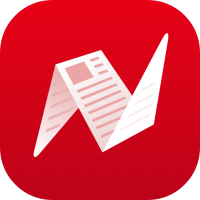 This is original content from NewsBreak's Creator Program. Join today to publish and share your own content.