The problems with the media have been documented in great detail by researchers, academicians and journalists themselves. Three to think on for today are:
High levels of inaccuracies
Public confidence in the media, already low, continues to slip. A poll by USA TODAY/CNN/Gallup found only 36 percent of Americans believe news organizations get the facts straight, compared with 54 percent in mid-1989.
According to an in-depth study by the American Society of Newspaper Editors in 1999, 23 percent of the public find factual errors in the news stories of their daily paper at least once a week while more than a third of the public - 35 percent - see spelling or grammar mistakes in their newspaper more than once a week. The study also found that 73 percent of adults in America have become more skeptical about the accuracy of their news.
The level of inaccuracy noticed is even higher when the public has first-hand knowledge of a news story. Almost 50 percent of the public reports having had first-hand knowledge of a news event at some time even though they were not personally part of the story. Of that group, only 51 percent said the facts in the story were reported accurately, with the remainder finding errors ranging from misinterpretations to actual errors.
When reporters and editors interviewed in the ASNE study were asked why they thought mistakes were being made, 34 percent said the "rush to deadline" was the major factor, one third said it was a combination of being "overworked" and "understaffed," and the remaining third said it was "inattention, carelessness, inexperience, poor knowledge" and just-plain-bad editing and reporting.
The Columbia Journalism Review and the nonprofit, nonpartisan research firm Public Agenda polled 125 senior journalists nationwide in 1999 on various questions. When asked: "Have you ever seriously suspected a colleague of manufacturing a quote or an incident?" a disturbingly high 38 percent answered yes.
Sensationalism
There is tendency for the press to play up and dwell on stories that are sensational - murders, car crashes, kidnappings, sex scandals and the like.
In a study by the American Society of Newspaper Editors, eighty percent of the American public said they believe "journalists chase sensational stories because they think it will sell papers, not because they think it is important news." Another 85 percent of the public believes that "newspapers frequently over-dramatize some news stories just to sell more papers." Over 80 percent believe sensational stories receive lots of news coverage simply because they are exciting, not because they are important.
78 percent of the public thinks journalists enjoy reporting on the personal failings.
48 percent of the public sees misleading headlines in their paper more than once a week.
Mistakes regularly left uncorrected
A 1999 poll by the Columbia Journalism Review and the nonprofit research firm Public Agenda of 125 senior journalists nationwide found:
Fully 70 percent of the respondents felt that most news organizations do a "poor" (20 percent) or "fair" (50 percent) job of informing the public about errors in their reporting. Barely a quarter called it "good." A paltry 2 percent awarded a rating of "excellent."
A remarkable 91 percent think newsrooms need more open and candid internal discussion of editorial mistakes and what to do about them.
Almost four in ten of those people interviewed feel sure many factual errors are never corrected because reporters and editors are eager to hide their mistakes.
More than half think most news organizations lack proper internal guidelines for making corrections.
A majority (52 percent) thinks the media needs to give corrections more prominent display.
Over 40 percent said their news organization does not even have a person designated to review and assess requests for corrections.
I'll continue this series on media in the coming days....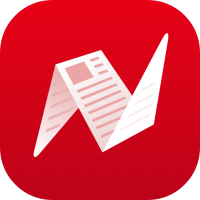 This is original content from NewsBreak's Creator Program. Join today to publish and share your own content.