Anyone can say anything about you online without getting in trouble, whether it's true or not.
If you upset anyone - an ex, a fired employee, someone you received a promotion over - they can go virtually anywhere online and trash you.
It happens all the time and there are very little laws in place to protect people under these situations.
For this reason, and more, risk factors can appear at any time to hurt your career.
All electronic communication in the U.S. is regulated by the Federal Communications Commission.
In general the U.S., in line with the free speech principle expressed in the First Amendment, has minimal content regulations. It does not mean, however, that the US has no regulations for the Internet.
The U.S. is the country with the most sophisticated regulations for the Internet. Its very sophistication is illustrated in the fact that it has laws of such broad definitions that even without amendments, the Internet can be captured. For example, a computer user in the U.S. can go to jail for transmitting and receiving pornography.
A three-year Federal Bureau of Investigation crackdown that began in 1993 has resulted in 80 arrests, 66 convictions and more than 200 searches. Keeping in mind that the telephone and the computer, the heart of the Internet, were invented in the U.S., this sophistication should not be surprising.
So, with this brief bit of context, what can be done about pesky bloggers, pulishers that ar out to get you? Can these people be brought to justice? Well, sort of, but not really.
1. Ask the publisher directly with a removal request
Any link you find through a search engine comes from an outside website. That outside website is called the publisher. If Google won't remove it for you, you have a shot at asking the publisher to lend you a helping hand. 
Click the link of the search result you would like to remove from Google, find a contact number or email on their website for a web publisher or writer, and explain your removal request. Make sure to keep your interaction polite and direct with supporting evidence.
2. Clean up your act
Sometimes, we're our own worst enemy – you might even be the publisher. Go over all of the websites and social media accounts you own and remove any text, images, links, posts, tweets, etc. that might be framing you in a bad light.
You're not the first to overshare, and you won't be the last, so don't be too critical on yourself if this is the case. This is a good rule of thumb to follow to consistently improve your reputation score and clean up your online search results.
3. Suppress and bury negative search results
You can also try your hand at suppressing negative search results by implementing positive content. You can do this by making your own website, creating a blog, making new social media accounts, and even submitting your own press releases.
Optimized links, sites and posts with effective SEO will hopefully rank higher than your negative search results, ultimately suppressing them from the first page of Google.
4. Hire a professional to remove the negative content
Removing negative search engine results and outdated content is possible, but it can be difficult for an untrained beginner.
Reputation management companies will take your online reputation seriously, employing a full team of trained professionals to remove negative reviews and content for complete removal from your search results.  If needed they can also use suppression by crafting content driven by the most effective SEO and optimization efforts to get you the results you need to succeed. 
Hiring an online reputation management professional for removal and suppression can help to put your online reputation back in your hands.
Something needs to change...the internet is powerful, but power brings out the best in some people and the worst in others. Those horrible people need to be stopped.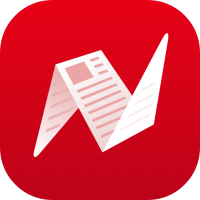 This is original content from NewsBreak's Creator Program. Join today to publish and share your own content.