Everwell, where women gather to connect + work + grow. Multi-purpose workspaces, social community and meaningful programming in the town of Darien, CT.
In their own words, Everwell is about giving yourself permission. Permission to explore and think freely, permission to get stuff done (whatever that stuff is), and permission to intentionally connect with others without judgement or an agenda. Everwell is about celebrating our lives as multi-passionate women. Recognizing we wear many hats and play many roles, it's time to prioritize ourselves too—taking time to think openly + leaving room to ask 'what's next?"
Everwell is redefining what 'work' looks like—whether it's a professional endeavor, a passion play, personal venture, or family planning, guess what, it's ALL work; it all matters, and it all has to get done.
The founders, Abby Knott and Lindsay Hurty originally met in the early years of momhood. As active mothers, small business owners and dedicated volunteers in the community, their friendship grew and they discovered that they shared a vision.
Abby dreamt of a space where women could collaborate, work and socialize, while Lindsay envisioned a community where women could seek knowledge and connect in meaningful ways.
Together, they folded their dreams into one and created Everwell.
If you're in need of a workspace or are seeking community, you should check out Everwell. https://theeverwell.com/
Here are a couple quotes from members of Everwell:
Jayne H.| Circle Member - Everwell is a safe, beautiful workspace that encourages you to be the best you! It is a peaceful environment that promotes motivation both personally and professionally.
Pam B.| Circle Member - I feel so empowered and thrilled to be part of a wonderful community. It is such a great group of members and really what I need right now in my professional life.
Lindsay W.| Circle Member - Everwell is a wonderful space for women of all backgrounds and ages to take a deep dive into whatever it is that they are passionate about. Rarely do we find the time and the place to do that – thank you Everwell!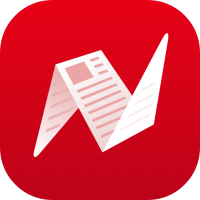 This is original content from NewsBreak's Creator Program. Join today to publish and share your own content.