On Tuesday, San Francisco Unified School District educators, families and union members rallied outside of City Hall, outlining their demands to the school district, Board of Commissioners and City Officials.
"We're here to demand safe air, safe sites at every school," said United Educators of San Francisco President, Cassondra Curiel. "We know that there are constraints, but we also know that our students and our workers at school sites deserve to be working in safe conditions."
Laura Simon, a teacher at Visitacion Valley Middle School echoes that sentiment. "We should have had air purifiers in our schools to start the year." Simon added, "The fact that they're just getting them now is ridiculous. Our students deserve better than that. We should have testing for everybody. We're also gonna need N95 masks, since the smoke has already started. If we can't have our windows open, we need air purifiers. And, we need them now!"
Dozens of teachers and union members came out to voice their opinion about the lack of clean air in their classrooms at SFUSD schools. About 300+ supporters showed up during the rush hour, in front of City Hall, to voice their concerns about the need for new portable air filters in each classroom, especially due to the increased number of COVID-19 cases popping up at schools all across the district.
As of Tuesday, (Aug. 31, 2021) SFUSD reported on its COVID-19 Testing Dashboard that the district has approximately 180 COVID-19 cases in local schools. That's 180 cases just since the start of the school year, which began back on August 16th.
Currently, when COVID-19 cases are being reported at any of the SFUSD schools, the district sends a letter notifying those directly impacted. But, so far SFUSD has yet to provide a list of the schools where COVID-19 cases are being reported.
"We're just given a general email saying you've probably been exposed," said Lisa Bishop, Aptos Middle School teacher. "It's scary to us," said Bishop. "As a mother and an educator, I feel like San Francisco can do way better."
Leonard R. Flynn Elementary School is one of those schools where COVID-19 cases have been reported since the start of school. Cynthia Meza has been a teacher at Flynn for 18-years. "We know that we've had some cases, and my goal is to keep every single student safe, and for that we need certain things in place," said Meza.
Educators are asking for weekly testing for all students, staff and visitors at each school, along with access to N95 masks. Plus, UESF and educators are calling on SFUSD to get air filters for each classroom across the district.
Just last week, SFUSD school board officials did announce that they'd be spending approximately $2.9 million to purchase portable air filters for all classrooms, pending approval from the SF Board of Education. But, right now, only 10% of SFUSD's 3,000-plus classrooms have portable air filters.
Meza said, "We need air filters that allow us to close our doors when the air quality is too poor for us to open our doors or windows." Meza added, "Right now we have all of our doors open, our windows open and we have fans going." Meza is especially concerned about the lack of air filters in SFUSD schools because she has three children who also attend other SFUSD schools. "When I told my daughter why I was coming, she thought it was ridiculous that I have to fight for clean air," said Meza. "And, yet here I am, fighting for clean air," said Meza.
Another SFUSD school that recently reported a COVID-19 case is Willie Brown Middle School, in Bayview. Educator Michelle Cody teaches 6th grade math there and she says her students do a lot of group work, so they need to talk in small groups. Although she ensures that they always wear their masks, Cody tells us her students and the staff deserve to have high-grade circulation so that everyone can stay safe.
"I have a huge classroom," said Cody. "My door stays open and the window only cracks about 2 inches. I do have a fan in my room. But, it's not enough," said Cody.
With wildfires, plus the ongoing spread of COVID-19 in SFUSD schools, educators are calling on City and District leaders to find the resources needed to purchase air purifiers, high quality masks and offer universal weekly testing for students, educators and staff, in an effort to help keep schools safe.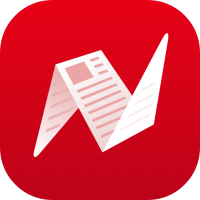 This is original content from NewsBreak's Creator Program. Join today to publish and share your own content.