Kaley Cuoco is dripping mad sweat by her stainless steel refrigerators as she continues pandemic training. The 35-year-old sitcom star, known for her love of yoga, has been switching it up over COVID, keeping in jaw-dropping shape with trainer Ryan Sorensen and sharing her progress with her 6.7 million Instagram followers.
Kaley, who made 2020 headlines for being mask-shamed as she jumped rope indoors and with a face covering, steered clear of any potential slamming in these photos - in fact, "The Big Bang Theory" alum's fans only had good words.
Kaley Cuoco Makes Instagram Sweat
Scroll for the photos. Kaley, recently uploading footage of herself lugging a giant workout ball during an outdoor street workout in L.A., had gone indoors here. Shot inside her $12 million Hidden Hills home, the blonde was seen with trainer Ryan, legs apart, semi-squatting, and using resistance bands. The wardrobe was simple but cute. Kaley wore skin-tight black cycling shorts, a matching tee, plus a giant and baggy AIR JORDAN tank in white.
A quick swipe to the right showed Cuoco's mean upper-cut while she boxed and wore a giant pair of pink-and-white boxing gloves. Then came the rope training, with Kaley seen huffing and puffing.
"Mondays with @ryan_sorensen," Kaley wrote, then thanking her photographer for the "painful pics." Swipe for the gallery below - just scroll for more photos.
Claps Back Over Mask Shaming
September 2020 marked the girl behind Penny making unusual headlines after she was filmed jumping rope for 100 seconds straight and from an indoor hotel setting. Kaley, who impressed fans with her stamina, had written: "My newest obsession during COVID/quarantine! All you need is 20 mins, a jump rope, and good music !"
Unfortunately, Instagram was in the mood to shame the actress over working out while wearing a mask. Kaley, who holds her own, fired back, explaining her decision to wear a face covering.
"For everyone and their mask comments. I wear a mask when I'm in an enclosed space around others, which I was. I also wear a mask when I'm outside around others," she replied, adding:
"I'm protecting myself and everyone around me. That's why I choose to wear a mask. Thanks for playing."
Her Peanut Butter Obsession
Kaley, whose rock-hard abs have the health and fitness magazines waiting in line, has opened up on what she eats. And no, it isn't Cheetos stuck in her hair like "Big Bang" character Penny rocked. The uber-healthy star told Women's Health that she eats the "same little bit of peanut butter on toast" every day, also revealing a love of fast-food chain In-N-Out on cheat days. Kaley stays healthy, though, eating a light half sandwich for lunch or salmon.
In fact, the salmon has made headlines alone, with "Mushroom Gate" seeing Cuoco front media outlets last year after her assistant accidentally delivered a lunch plate of salmon with the one vegetable Kaley can't stand. Kaley had to apologize publicly, also reminding fans how much she appreciates assistant Emma.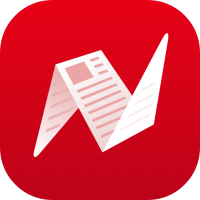 This is original content from NewsBreak's Creator Program. Join today to publish and share your own content.