Salma Hayek is approaching 750,000 likes for an incredible photo showing her chowing down on a plateful of tacos and rocking a little black dress - oh, and wishing she could still down them like she used to. The 54-year-old actress, making 2020 headlines for revealing her egg-topped breakfast taco recipe, was back to shouting out her Mexican heritage recently, posting for her 18 million Instagram followers and making it taco central.
Salma Hayek Is All About The Tacos
Scroll for the photo. It comes as Hayek makes headlines for admitting she's been trying to lose weight. The MCU star, who gained weight for upcoming movie "House of Gucci," last month told In Style: "I've lost very little. You go, 'Whoa, whoa, whoa.' You gain it so fast, but it takes so long to lose it."
Proving her massive appetite and seemingly having a photographer with her at just the right moment, Salma posted a throwback showing her sitting on a little blue stool and by battered shutters. The mom of one, mouth open and shoving a taco in her mouth, had tons more waiting on her lap, with it looking like a bit of a feast. Salma, who wore a short-sleeved and classic Little Black Dress, stunned fans with her famous figure, but it was the caption doing it as much as the photo.
"Tacos. The passion that never left me. If only I could still eat ten of them without consequences," Hayek wrote, also adding the usual Spanish translation. The post quickly brought in fans, with followers of "The Hitman's Wife's Bodyguard" star telling her:
"Proof that you can have tacos and eat it too!"
Turns out, Salma doesn't think she's a "hot tamale." See her reveal and more photos below.
Doesn't Think She's A 'Hot Tamale'
Salma, who has updated her Instagram while pole dancing after spicy hot dogs, opened up in her In Style reveal, noting her age and that she's approaching 55. She stated appreciating her body given how much "mileage" it's had. Likewise: "How much pressure and judgment I put on it, my body has been incredibly generous. I don't think I am some hot tamale, but I know that for my age, for the lifestyle that I lived, I'm not doing too badly. And I attribute all of this to meditation."
"It makes you experience your body with a lightness that's really delicious and satisfying," she continued: "With the breathing and the going inside, you explore your body in a different way, and you learn not to go crazy with the expectations."
Busiest Year Ever
2021 is hardly falling short on the job front for Salma. "The Hitman's Wife's Bodyguard," co-starring Samuel L. Jackson and Ryan Reynolds has already topped the U.S. box office, with Hayek this year also starring in Amazon Prime Video flick "Bliss" and "House of Gucci," this as she continues to prepare for the release of "The Eternals."
Salma has, this year, also confirmed she's 100% pulling her own stunts, and she was proud to be doing it at 54. Speaking of being slapped in the face on-screen, co-star Reynolds told Variety: "For the record, it was Salma who didn't pull the punches. Not even once. I can still feel the sharp sting of her tiny hand working its way into my soft Hollywood cheekbones. May God have mercy on her soul."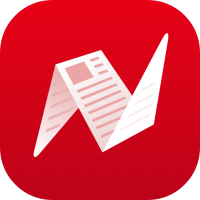 This is original content from NewsBreak's Creator Program. Join today to publish and share your own content.