January Jones is proving Little Miss Popular by posing in a hot pink bikini and telling her 1.1 million Instagram followers: "Friday! Go get wet!" The 43-year-old actress and known swimwear lover was back in her favorite look ahead of the weekend, posting from a luxurious-looking backyard and even bringing in a celebrity response as she stunned in her two-piece.
Posting right on time for the weekend, the "Mad Men" star sent out sassy attitude in shades, dropping two photos, a naughty smile, and doing her bit to support a small business. Jones, whose high-end looks regularly come with well-known names, had tagged 10 Holland Street, a kaftan producer responsible for her beachy overwear - 10 Holland Street boasts a humble 727 followers on Instagram.
January Jones Is In A Weekend Mood
Scroll for the photos. They showed the blonde all abs and slim waist as she struck a pose in shade and by large white couches on a terrace. The actress, going ruched in a pink bikini, accessorized her swimwear with a black and color-injected kaftan, with a swipe right showing it removed.
The photos were enough to impress actress Charlize Theron, who replied: "Wow" with a long string of fire emoji. Also sending the thumbs-up was Bravo star Erika Jayne. "Don't tell me what to do January!!" one fan jokingly replied. See more photos after the snaps.
'Desperate' Bikini Photos
Swimwear snaps are a major headline-maker for Jones, who last year fronted media outlets as she trolled The National Enquirer - the media outlet had asked January to comment on her "desperate" bikini photos. Clapping back and posting a letter seemingly from the outlet, mom of one January wrote: "S---. They've discovered my secret. Consider this my public apology to my 'friends.'"
The original letter, shared to Instagram by the actress, had read:
"To Whom It May Concern: The National Enquirer is preparing to publish a story which reports January Jones has worried friends with her series of attention-grabbing bikini pictures and social media posts. Sources claim her content smacks of a 'desperate cry for attention' and note how her acting work appears to have dried up before then pandemic took hold."
And that isn't all. Some months before the drama, January had joked about being unemployed during the pandemic and saying she was an "out of work actor" who was in need of "attention."
January continues to honor her famous days on retro drama "Mad Men," where she starred as uppity housewife Betty Draper from 2007-2015. Earlier this year, the "Spinning Out" star shared a shot of herself in character, writing: "Flashback to the time I was Betty Draper for Halloween(lazy), and the paps got me looking the part. One dad who came to the door with his kid said I was a dead ringer for her."
Celebrity Instagram Following
January's Instagram is also quite the celebrity hotspot. The feed is followed by 40-year-old actress and singer Jessica Simpson, "The Real Housewives of Beverly Hills" star Lisa Rinna, singer Halsey, and "Wonder Woman" actress Gal Gadot. Also keeping tabs on Jones are fellow "Mad Men" star Christina Hendricks and cookbook queen and model Chrissy Teigen.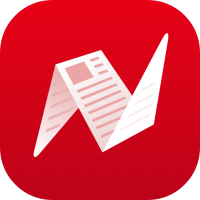 This is original content from NewsBreak's Creator Program. Join today to publish and share your own content.