Jessica Simpson has slipped back into her iconic Daisy Dukes, this after she dropped 100 pounds in just six months. The singer, actress, and fashion mogul made headlines in 2019 for shedding 100 pounds after the birth of her third baby, with 2021 seeing the "Dukes of Hazzard" star rock the denim shorts look that made her so famous in the 2000s.
Jessica, this year admitting she has no idea what she weighs as she's thrown out her scale, stunned fans in a recent promo for Jessica Simpson Style, posing by an RV, with a surfer girl vibe, and even throwing in high wedge heels to show off her legs.
Jessica Simpson Stuns After Dropping 100 Pounds
Scroll for the photo. Simpson, a mom to 9-year-old Maxwell, 8-year-old Ace, and 2-year-old Birdie Mae, admitted she tipped the scales in the "high two hundreds" while expecting her third. The mom of three, who now works out before the "kiddos" are up, was photographed looking sensational as she struck a confident post while in Daisy Dukes, a knotted yellow-and-white shirt, plus heels - all from her best-selling brand, of course.
Jessica Simpson Style, which turned $1 billion in sales back in 2015, tagged its famous CEO, with Jessica proving mighty popular in the comments section - and success isn't a guarantee for the star whose 40th birthday selfie last year actually had fans calling her too skinny. See more photos after the snap.
Exactly What She Ate
Jessica's weight-loss diet came calorie-controlled, but not without variety. The star, who walked 10,000 steps per day to help burn extra calories, had her nutrition broken down in detail by trainer Harley Pasternak. Speaking to Hollywood Life, he said:
"She would eat one whole egg and three egg whites for breakfast, scrambled with a bowl of blackberries," he said, adding: "For lunch she would have a salad with grilled chicken and grilled fish with salad and vegetables for dinner. As for snacks, she would have almonds and sometimes green beans with Parmesan cheese on top. She was very disciplined."
Jessica has since opened up herself, revealing that she treats herself to mac and cheese.
"I personally don't stay away from foods if I want something, I'll have some of it, but I'm good at putting it down. I mean, listen, I have kids, so if I want, I eat like a kid."
Expanding Her Empire
Simpson continues to make headlines with the expansion of her empire, last year taking her into literature with the release of her best-selling "Open Book" memoir. At the end of 2020, Jessica snagged herself a massive multimedia deal with Amazon - she's already released her Amazon Original Stories essay and will see her 20s portrayed in a series. Jessica Simpson Style, meanwhile, is going from strength to strength - daughter Maxwell designs bed linens for the brand, one now including homeware, cosmetics, and its limited edition "Fiend" fragrance.
In 2017, Simpson showed her sense of humor, telling CBS: "People are shocked that they like my brand. Maybe 'cause it's not that expensive? Or maybe because I was a cheesy pop star back in the day? I have no idea. But you're gonna like my shoes, damn it!"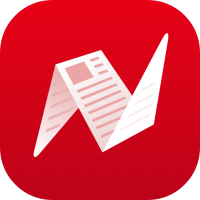 This is original content from NewsBreak's Creator Program. Join today to publish and share your own content.