The difficulties we face in life tend to make us better
For 30 seconds, all I've done was trying to keep myself together, avoid crying, screaming or swearing in front of my son…
Things were tough… after many years of financial struggle, I was slowly getting back on my feet, but life kept putting obstacles in my way.
I was used to climbing them, to use them as steps to push me forward, helping me to develop resilience, but resilience itself has some limits, and mine was getting seriously tested…
One more step
A couple of years ago, on a rainy afternoon, my car broke down. Just minutes after picking up my son from school and on the way to buy some groceries with the little money left in my account, some car parts got broken and I had to stop
Luckily it happened in a place where I could park the car safely, but there I was, in a broken car with my 5-year-old son inside, with rain falling heavily outside.
For 30 seconds, all I've done was try to keep myself together, avoid crying, screaming, or swearing in front of my son…
Then I took a deep breath and said.
— Buddy, the car broke down, we need to walk home, can I count on you?
— Walk? — he said while looking at the rain outside.
— Yes, I'll carry you on my shoulders if you get tired.
— Ok! — he replied.
At that moment I started thinking that I would be without a car for a few days, I wouldn't be able to go to work, and that I most likely wouldn't be able to pay the mechanic…
But then my mood changed.
I realized that there was no important place where I couldn't walk to get there, that I still had some vacation days that I could take from work, and that I could talk to the mechanic and reach an agreement.
And then, surprisingly, I smiled…
This will sound stupid, but I raised my head and was almost happy with what had happened.
"This is going to be a good story to remember two years from now when all these hardships will be nothing more than a memory of the path I had to travel to the life I wanted."
How could I be happy about another misfortune in my life?
Because it would make me stronger. It would make me work harder to get the things I wanted.
It would push me to become the person I wanted to be.
Every obstacle, every step back, and every failure would all push me forward.
In the end, they will be nothing but layers on my body, thickening my skin, making me invulnerable.
Call me stupid, but I feel like I'm in the process of becoming a superhero.
This is what adversity gives to those who don't quit.
The artist that keeps creating every day even when there's no one willing to pay him for his art.
The entrepreneur that keeps hustling to get his business going even when no one believes in his success.
The writer that keeps writing even though no one is reading his work.
These are superheroes in the making! They will face the dark forces in their worlds and defeat them, bringing light to their life and value to our world.
Like our bodies, we as a whole grow through stress and pain. If we only get things the easy way we will never reach our full potential, so failing, losing, and struggling are positive things, it is all part of the learning process, it all helps us become closer to who we want to be.
On that rainy afternoon, I left the car and walked half an hour with my son on my shoulders, a backpack on my back full of books, a laptop, and my son's school bag squeezed inside of it.
I ran through the town center to avoid the rain the best I could, but I was still able to listen to my son's laughing over my head, enjoying his ride like never before.
He loved it, how could I not love it too?
Life will give you plenty of lemons, it's up to you to take them and make the best-damned lemonade you can — and drink it all!
And while you're doing it, treasure those moments, because that's what will make you the person you want to be.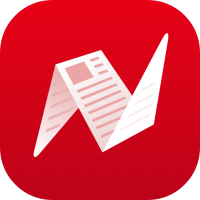 This is original content from NewsBreak's Creator Program. Join today to publish and share your own content.