What should be our role in our children's life?
There's a well-spread philosophy on children's education defending that parents should act as such, not as friends of their kids.
The logic behind this thought is that our children should see us as an educator, an authority figure, not as a buddy.
This doesn't necessarily mean a military kind of environment, but the parent-child relationship must have well-defined boundaries and kids should obey their parents because… well, just because.
I get it, our kids will have thousands of friends throughout their lives, but only one set of parents (hopefully), and it's up to us to educate them in a way they may become extraordinary adults.
But is this really the best way to do it? Or, at least, the only way?
I don't think so.
I find the whole assumption that parents should be "only" educators very restrictive.
I'm the father of a 7-year-old boy and yes, I need to educate him well and I can't always be the pall who lets him do whatever he wants to do, or I'll just spoil him and make an annoying brat of him.
But more important than being one of the persons that impose rules, I want to be his friend.
I want him to trust me and I want to trust him, so we may be there for each other any time we need.
I want him to know that people can be kind without selfish intentions, that it is ok to open our hearts and talk about our fears and dreams, or just to tell how boring it was the day at school.
"Today was the worst day ever!" he frequently claims, justifying that statement with the fact that the dessert served at school was an orange or that they weren't allowed to play outside because it was raining…
What is the best response as a father to this?
Should I reprimand him for not having the slightest idea of how privilege he is for having plenty of food to choose from or that he should be thankful for being in school instead of being working at some factory somewhere else?
Or should I try to understand that he is seven years old and that every event that takes place in his still short life has a far greater impact on his eyes than on an adult's?
He doesn't have to worry about bills and politics, with stupid bosses and traffic jams, with insurances and high cholesterol, so when he's getting an orange for dessert at school and he doesn't like oranges, of course, it is a bad day!
By acknowledging that and being understanding about it, I believe I'm raising trust between us, building a foundation that will make me someone he can talk to whenever he may feel the need, when "bigger" problems start to come up.
So, will he grow up to be an ungrateful jerk if I agree that "orange day" sucks? I don't think so!
On the contrary. By seeing me as someone that is on his side he'll be more receptive to hear my advice!
"Yeah, too bad they served oranges today, but hey, at least you had lunch, and tomorrow they might serve pears or bananas, and you love those, right?"
I won't restrict my role in his life to an authority figure, I want to be more than that and I believe I'll be able to be a good parent and a good friend.
And who said that friends can't make us a better person? I think that a true friend is exactly someone that has a positive impact on our lives and helps us to become a better version of ourselves so that's what I'll work for throughout his life, to help him become the best he can be because after all, I'm not raising a child, I'm raising an adult, and that is a long-term task.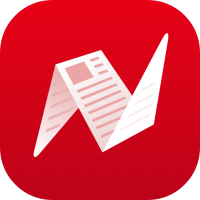 This is original content from NewsBreak's Creator Program. Join today to publish and share your own content.