Don't run the risk of becoming an all talk person
I get it, inspirational phrases are catchy and look good on social media, but they're just words on paper.
Daily affirmations are an easy way to get you in the correct mindset to "conquer the day," but they're just words coming out of your mouth.
These kinds of motivational sayings are only suitable up to some extent because if you don't put them to practice, they're worthless.
About four years ago, I started using the 5 Minute Journal. I had started a new blog a couple of weeks earlier and decided that I wouldn't quit on this one as I did with others in the past.
Every day when I woke up I would write in the journal what I planned to do that day and then I had to write an affirmation:
I am a blogger!
There. Short, simple, and direct. I had a blog, and I was a blogger!
For three weeks, I wrote that same affirmation every day, embracing the idea that I was indeed a blogger.
Do you know for how many days I wrote for my blog during those three weeks?
TWO! I wrote two blog posts for my blog, in two separate days, in 21 days. The truth is, I was a blogger that didn't write.
How many blog posts would I write if I didn't say that affirmation every day? Probably the same two. So, to me, affirmations are worthless.
I know some people live by the power of affirmations, and I believe they get them to work wonders for them, but I also believe that these people would achieve whatever their affirmation "affirms" even if they wouldn't say it even once.
The secret is not in words; the secret is in the mindset.
People can find motivational speeches compelling, mind changers, and catalysts of action, but catalysts only work if there's something to be catalyzed.
One can only move forward if one has some fuel to burn. Motivational words can be essential to give them a push at the start, but the engine won't run only with words.
So we need to take action and rely less on affirmations and inspirational phrases.
Affirmations are comfort food for the mind; it's nice to have some every once in a while, but don't make it your main diet.
Look at them to feel good, as you breathe deeply to get yourself ready for a challenge, but put your mind on your next task and give it all you have, that's how you're going to get results and respect the nature of motivational words.
On the wall next to my desk, I have two quotes:
The first draft of anything is shit.
-Ernest Hemingway
Write it, and they will read.
-Unknown
I like them, and they have a purpose, reminding me I need to edit, and that I still have to write!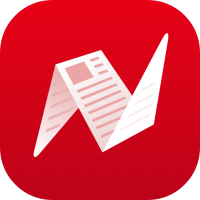 This is original content from NewsBreak's Creator Program. Join today to publish and share your own content.