The story of "the one key"
Lose money?
Remember, you could have lost a friend.
Lost that job?
What if you'd lost a limb?
Lost your house?
You could have lost everything.
– Ryan Holiday — The Obstacle Is The Way
It's part of the human condition to see things subjectively. The old story of the glass half-empty / half-full, where a unique situation can be seen from different perspectives, although most of the time we see it half-empty.
When losing something, we focus on what we lost and not on what we didn't lose and still have.
When we win, we focus on what we didn't win.
It's hard to be content; it's difficult to accept that we have enough.
It's easy to want more and more, but hard to understand that we're trying to fill up black holes.
We can spend our whole life trying to fill up a big bag full of stuff, or we can choose a smaller bag.
Which one do you think it's going to be easier to fill up and carry during your lifetime?
The older I get, the more convinced I am that the path to happiness is highly connected to our willingness to eliminate enough stuff from our lives, so we can say, "I have enough."
The Story of the One Key
I'm a big fan of Tim Ferriss and Kevin Rose, so whenever they get together to do The Random Show, I make sure I'll watch it. In this episode, Kevin told a story about a Tea Master he met in China.
During a session of tea and deep conversation, the Tea Master pulled out of his pocket a key and asked:
"Kevin, do you know what this is?"
"It's a key…", said Kevin, surprised by the apperently simple question.
"Yes, it's the key to my house", replied the Tea Master. "This is my one key, I've worked my entire life to have one key".
I find this idea beautiful and brilliant.
Can you imagine living happily owning just one key?
I understand that cars, boats, multiple houses, and all that stuff look great and they all represent a very appellative lifestyle, but if we give a second thought about it, if we zoom out to see the whole picture, maybe what we'll see is a burden on our back.
Worrying with so much stuff, managing all those assets, caring about insurances, paperwork, taxes, and maintenance, and all for what? We all know that most of the stuff we bring into our lives will be used only a couple of times at most, so are they worth it?
They will take space in our garages and bandwidth on our minds.
And yet we keep on buying more stuff and working more hours to pay for that stuff, making us have less time to use it so we go buying more new stuff to replace what we can't use and then we need to work more to afford all that.
It's madness.
Shopping and Our Emotions
Shopping is a natural reaction to almost all of our emotions.
If we're depressed, we go shopping to raise morale.
If we're sad, we go shopping to forget about our problems.
If we're feeling stressed, we go shopping to relax.
If we're happy, we go shopping to celebrate.
So we go on shopping sprees, and stuff accumulates in our closets, garages, storages, and guest rooms.
But if buying stuff were the answer to our problems, we wouldn't feel the need to keep buying more!
I believe that having only what truly matters to us gives us a sense of inner peace and a feeling of accomplishment that we can't achieve if we try to "keep up with the Joneses."
It's a game without real winners because there will always be someone who has more and better stuff than us.
But I'm not preaching a life of misery. I like comfort and convenience as anyone else.
And if you feel truly fulfilled with a garage full of cars, then so be it (and good luck with that!).
But I think we should think about what is essential for us and what it is worth to exchange our most precious asset, time, for the conditions to have them.
It is not worth spending most of our time in this world working to sustain a sterile lifestyle. I never heard of anyone who on their deathbed sighed:
"I should have spent more time in the office and not so much with my family …"
Simplicity and Happiness
Simple things offer joy and tranquility. Simplicity brings peace, and when we're in peace, we're happy.
The less stuff we have that demands our attention, the freer we'll be to enjoy what is meaningful to us, the closer we'll be to our family and friends, the more focused we'll be to do the work we must do.
Fight for what makes you happy, not for what others try to sell you as happiness.
And if you find out there's some truth in this, then I wish you all the success on your quest to get your one key.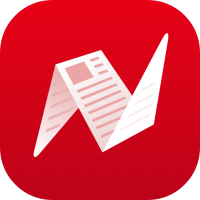 This is original content from NewsBreak's Creator Program. Join today to publish and share your own content.