Because you don't need to sprint to reach your goals.
I spent more than ten years learning about "self-development" and "entrepreneurship," yet I'm still far away from my goals.
This outcome could mean that I'm a slow learner, but I do learn things quite quickly, so I have another explanation.
I'm a Slow-Achiever.
Yes, that's right. I'm (almost) as smarter as the successful entrepreneur next door, but I miss the fire inside that would make me conquer this world and the next before breakfast.
In technical terms, I'm no Gary V. I'm more like a Gary ZzzZz.
I'm not driven enough to kickass 26 hours a day, and I like to take life slowly.
That means that I will most likely never reach a remarkable level of entrepreneurial success, but it doesn't mean that I can't have any success at all!
Slow-Achievers are just like High-Achievers, but they move slower on the hustle and grind world.
Slowing the pace
If it's true that a 1% improvement each day will make you thirty-seven times better after one year, then it's also true that if you improve just 0.5% a day, you'll be six times better after that same period. Not as impressive, I know, but still, it is an improvement.
And if that slower improvement rate means that you'll commit to doing something instead of feeling so overwhelmed by the amount of effort and work allegedly needed to succeed that will lead you to quit, then I think this 0.5 % daily increment is a great deal!
I will give examples related to writers because that's my situation, but this applies to any activity that I can remember.
So if you don't see yourself writing three articles a day, posting on every single social media platform on the web, getting 10000 subscribers to your mailing list, writing three e-books, launching two online courses, and creating your podcast, all this by noon, maybe you too are a Slower-Achiever.
If that's the case, here are seven tips that Slow-Achievers can follow to progress toward their goals:
Choose your battleground: Getting out of your comfort zone is good and often necessary, but it can also take you to places so unfamiliar to you that instead of making you move forward, it will make you feel lost. An online presence is essential to anyone that uses the digital world as a working field, but you don't need an account in every social media out there, choose those that you already know and use and focus on them, later on when you already gained experience you can try a few new things, but attacking in every direction too soon will disperse your focus and efforts and make it more challenging to succeed.
Set ambitious but reachable goals: We all know those great quotes like "Shoot for the moon. Even if you miss it, you will land among the stars" or "dream big, make it happen!". These are great and make beautiful Instagram posts, and if it fuels your fire, then please, go ahead. But for Slow-Achievers, setting goals too high can demotivate them if things start to look off-track. If you struggle to write an article every week, don't plan to publish a post every day; the probability of you failing on that goal is very high, and when it starts happening, you may fall into a spiral of misses. Make an honest analysis of your abilities and available time, and commit to doing more than what you're already doing, but not too much more. Publishing every day will make you a better writer and will give you followers in a few months, but two posts a week will also do the job. It may take you longer to achieve it, but the chances that you'll make it without burning out are much higher.
Define your MITs: For each one of your goals, define the single Most Important Task (MIT) that you need to do to make it happen, and decide the cadency that it needs to be done and stick to it no matter what! If you want to get 100 subscribers to your mailing list until the end of the year and you think that posting two times a week is the way to get there, then write two articles a week, every single week, until the end of the year, no exceptions! Being a Slow-Achiever doesn't equal being lazy, you need to put effort and work hard, even if it is on a smaller scale.
Define your secondary tasks: You will undoubtedly need more than one MIT to reach some of your goals. Define one or two more actions to be done after the MIT is completed and set the cadence as well. These tasks are recommendable, but if you skip them every once in a while, it won't be critical. Things like comment articles you like or reaching some blogger you admire and ask if you can make a guest post on their blog will boost your growth as an online writer, but it shouldn't be your primary focus.
Write it down: After defining all the previous steps, write them down on a board, either physical or digital (or both) and follow it as a plan. A visual reminder of your goals and tasks can do wonders for your consistency, not to mention the accountability that it offers. I use a whiteboard and Trello for this, and it has been an efficient way to keep me on track.
Principles are everything: "The way we do anything is the way we do everything." Don't try to cut corners, and don't obsess with immediate rewards; you will only be fooling yourself. Stick to the principles, do the work that you decided would take you to your goals, and don't undermine your plan. It's ok to analyze and realign your path, but do it only for better results, not for making your journey more comfortable. Keep doing what you planned, and the results will come in a much sustainable way.
Be happy!: Remember why you're doing this. If this is what you want, then it must be pleasurable and rewarding. It doesn't mean it will always be easy, but at the end of the day, you must feel good with yourself and be excited for the next day, even if you're tired as hell. If you don't want to get out of bed and do the work you said you would do, then it's probably because this isn't the right thing for you.
Being a Slow-Achiever is nothing to feel ashamed of, in fact, I would argue that it is as remarkable as being a Higher-Achiever, because we are all making progress and fighting for our dreams, and if we all do that, the world will be a better place.
So do it. At your own pace, but do it.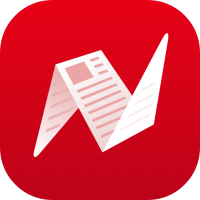 This is original content from NewsBreak's Creator Program. Join today to publish and share your own content.