Do you want to make a loss or an investment?
"Mistakes cost money!", said some grumpy guy a few centuries ago. He was probably in a dark room complaining, 'cause that's what grumpy guys did back then.
Nowadays this expression is used very often to promote efficiency, prevent waste, and reinforce the opinion that your boss is a dick.
"Mistakes cost money, Brian, don't you know that? You printed 2 copies of this briefing! IN COLOR!! Are you trying to shut us down??"
So sure, detecting and eliminate inefficiencies and waste is positive, and mistakes are something to avoid.
But can mistakes be a good thing?
The Different kinds of Mistakes
Mistakes aren't all of the same kind.
There are the tiny ones that don't cause a big fuss (except to Brian's boss up there) so we either forget about them in a couple of hours or we use them to break some awkward silence during an elevator ride with the pretty accountant intern.
I just printed 2 copies of the briefing, silly me! I'm going to plant a tree this weekend to make it up with mother nature, do you want to join me in saving planet earth??
(Drop it, Brian. She's way too young for you and you're being cringy).
Then there are some mistakes that don't seem much of a deal to everybody else but that will haunt you forever, and I had my fair share of these suckers.
Like that time when I bought 2 massive outdoor wooden tables from a friend, had to bring them on my back downstairs from his 3rd-floor apartment because they couldn't fit in the elevator, had to put them up on a van and drive all the way to my place and carry them once again, now to a 2nd floor (no elevator, of course), not without first having to dismantle the legs outside because they wouldn't pass through the building's front door.
15 bucks each, a 2 hours mission, a sharp pain on my back… Worst.Purchase.Ever!
I hate them!
They're on my terrace serving as a cat scratcher for my cats, and they will make a beautiful fire the day I'll leave this house!
Real Problems
But now let's talk about the really big problems, those that have a significant impact on your life, like having a horrific accident while DUI or signing some documents without reading them and going bankrupt because of that.
I've done one of these, but luckily haven't done the other.
When you make a mistake of this magnitude, big repercussions come along, including the loss of great amounts of money.
Depending on the severity of the mistake, that might even be the least of your problems, but let's focus on this as the biggest negative consequence of your actions.
So you've messed up big time and lost your vacation budget for the next 5 years. Bummer. But now you have two options:
Crying over the spilled milk, blaming yourself for being a complete failure, and be a walking definition of depression for the rest of your life. This option will grant you a couple of pats on your back, some sterile sympathy from your friends and family, and a big bright neon sign over your head saying "Looser of a significant amount of money!". This last one might be figurative, but it will feel as real, and you'll be so down that you won't even notice similar mistakes in front of you.
Option number two results in the same amount of money lost, but you'll see it as an investment, and that will make all the difference. You've paid the equivalent of 5 years of your family's vacation budget to learn a lesson! It might have been an expensive investment, but if you learn the lesson and get vaccinated against that type of mistake, chances are that you'll end up saving even more during the course of your life.
It is really a matter of perspective, and if it's true that changing the past is out of your hands, the way you see the present is totally in your control.
"Everyone makes mistakes. The main difference is that successful people learn from them and unsuccessful people don't."
— Ray Dalio
Conclusion
You've made a mistake, the damage is done and you might suffer the consequences for some time, but take that opportunity to learn from your errors and to come out wiser, stronger, and better prepared for the future.
No matter what, the sun will shine again tomorrow, so don't stay in the shadows, that's where grumpy guys still hide!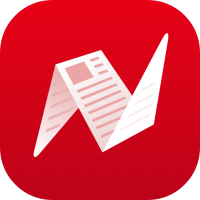 This is original content from NewsBreak's Creator Program. Join today to publish and share your own content.