The MCP rescue is determined to save the underdogs.
By Danielle Braff
(Chicago) Marta Kenar is a self-described underdog. 
Born in Chicago to Polish-speaking parents, Kenar was bullied for much of her childhood. She turned to horses and dogs for friends, as she learned from an early age that they loved unconditionally and without judgement. 
"Animals were my friend," Kenar says. "I love coming from that underdog status, so underdogs have my heart."
After graduating with a psychology degree from DePaul University and opening a boutique flower and wine shop in Chicago with a couple friends for 12 years, Kenar realized it was time to go back to her roots. She needed to save the underdogs.
In 2016, she founded the MCP Rescue & Outreach, which stands for Mission Compassion Paw. Her goal: To rescue the hospice dogs, the special needs dogs, the trauma dogs and the oversized dogs that are regularly overlooked or even sentenced to death at a traditional shelter. The dogs are rescued from local Chicago shelters, from shelters down south and from Mexico. They typically have 25 dogs up for adoption at a time. To date, MCP has saved 1,500 dogs, including those who have been hit by cars and abandoned; those who have been butchered by machetes in Mexico; and those who have been starved, beaten and left for dead.
"We definitely do a lot of dogs that are overlooked: Bully breeds, large breeds, 60 percent of our dogs are considered harder to adopt," Kenar says. She raises money for each the medical, transport and behavioral intervention for each dog she finds via crowd sourcing. Then she works with vets and specialists to help them with their issues before getting them ready for adoption.
The adoption stage at MCP is totally different than it is for most traditional shelters. At MCP, the goal is to know the dogs first and then connect them with a matched human, rather than the other way around, Kenar says. 
For example, a lot of people think Australian Shepherds are cute, but these aren't apartment dogs and they aren't supposed to be left at home for 9 hours a day, Kenar says. So she speaks with each potential adoptee and asks them many questions: How much time are you willing to put into a new relationship? 
"We are selective on who we bring into our pack," Kenar says, adding that her dog return rate is less than 5 percent. She looks for organic connections between the dogs and their humans, taking the relationships slowly to ensure proper, hands-on communication.
"I think that's the big difference," Kenar says. "We are full disclosure: We know what the dogs' triggers are, and we understand that everyone is an individual."
That's why only about half of the potential adopters end up being paired with the dog they originally select. Kenar asks each of the adopters to trust her to find them their perfect match. She understands that the dog they chose has a beautiful face or an adorable belly - but, she tells them, you need to meet a different dog, because this is actually your dog.
"People trust us, and it's the word on the street and the identity that we build," Kenar explains. 
In simpler, human terms, it makes sense. Do you meet every person and say, "I want to marry every person?" Kenar asks. No, because that's not realistic.
"That's not realistic in the dog world either," she says.
Meet Kenar, your dog matchmaker. 
Follow MCP Rescue & Outreach on Instagram. For more information about the rescue and to apply to adopt a dog, visit their site here.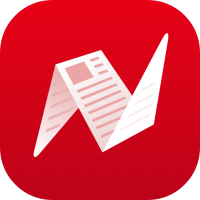 This is original content from NewsBreak's Creator Program. Join today to publish and share your own content.