It almost sounds too good to be true.
By Danielle Braff
(Chicago) A company found a way to save Chicagoans money and to save the plant. Sounds too good to be true? The tried-and-tested app has worked for more than 1 million United States users plus international users in other countries including Denmark, France, the United Kingdom, Spain, Germany, and San Francisco - and it finally launched in Chicago in July.
Too Good To Go fights food waste in Chicago and around the country by connecting consumers with restaurants and companies that have a surplus of food. Consumers can sign up via the Too Good To Go App to receive a surprise bag of food for $4.99 in exchange for a surprise bag of food valued at $15 or higher (or a $5.99 bag valued at $18 or more). Too Good to Go takes a flat fee of $1.79 per bag from the seller, and all the leftovers and canceled orders are eaten. Typically, three to four orders per day per restaurant are canceled or not picked up. 
"The platform gives consumers a fun, easy way to make an impact, store owners can profit from fresh food that would otherwise be tossed, and everyone is helping the planet," says Lucie Basch, the co-founder of Too Good To Go, based in New York. 
In a given year, $1.3 trillion worth of food gets tossed, and food waste is responsible for 8 percent of greenhouse gas emissions, Basch says. At the same time, 870 million people are starving.
After starting her career in the food processing industry and understanding how much food is wasted, Basch says she felt compelled to make a change. Since most stores and restaurants end up with too little to distribute to food banks or to homeless shelters - she determined that selling surprise bags would be another fantastic way to deal with the overflow.
Picking up just one surprise bag is equivalent to the carbon footprint of charging a smartphone 422 times. 
Since the app went live last month, Chicago has saved more than 6,500 meals, which is equivalent to the carbon footprint of 57 flights between Chicago and New York. 
And consumers are pleased with their loot. Stephanie Drab, a computer programmer who recently moved from San Francisco to Chicago, says she checked out Luke's Local's surprise bag before she left California. 
For $5.99, she received eight vegetables, a ham sandwich, a loaf of bread, a pound cake, two cookies and a bag of pita break.
"This was the bargain of the century," Drab says. 
Restaurants are also offering their leftovers. In Chicago, for example, Good To Go is working with Liberation Donuts, Deep Purpl, Bonci, Paulette's Public Market, Groundswell and Maison Parisienne, among others. 
The contents of each surprise bag very dairy, but app users should expect to receive a range of products at ⅓ of the retail value, ranging from a bag of fresh fruit and vegetables to pizza slices to sushi to a pint of gelato or an assortment of pastries, Basch says. 
Next on the menu? Austin, followed by Atlanta and then Los Angeles.
Consumers interested in signing up can download the Too Good to Go app, available for iOS in the Apple store or Google Play for Android. Browse participating locations, and reserve and pay for a surprise bag. Visit the store during the designated pick-up window to collect the bag. For food businesses who wish to partner with Too Good To Go, visit here to register and start saving food.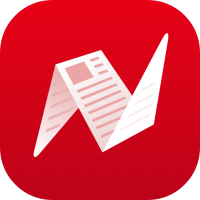 This is original content from NewsBreak's Creator Program. Join today to publish and share your own content.