Take a tour of the once shunned graffiti art with the graffiti artists themselves.
By Danielle Braff
(Chicago) Once shunned by society as gang artists, illegal spray painters and a general nuisance, graffiti artists have returned to Chicago, this time attempting to carry a different title.
They want to be recognized as the artists who saved their neighborhood from violence, and they're attempting to re-teach Chicagoans their history via tours.
"Instead of shooting each other, we could battle. Hip hop and graffiti culture wanted to break away from the violence that used to be inner city neighborhoods," says BBoyB, a big-time graffiti artist and tour guide in Chicago, whose day job is a video editor. "There's an alternative to gang violence and gang culture, and this is what it is."
BBoyB grew up in the Logan Square neighborhood in the 1970s and 1980s which, at that time, was gang infested and was very violent. He was indoctrinated into gang culture by the neighborhood he lived in, the people he interacted with and by the graffiti that surrounded him on every rooftop, building and awning. 
That is, until his family took him on a two-week trip to New York in 1980. 
"To me, graffiti was always gang-related," BBoyB says, explaining that he was accustomed to graffiti that was solely in gang colors, sprayed in a thick strok in Old English font. 
In New York, he was exposed to colorful bubble letters, wild style fonts and a totally different stylized form of graffiti. 
"I literally got into that style, and I immediately felt freedom from what was going on in the neighborhood, freedom to do what I wanted to do instead of painting someone else's colors or groups," 53-year-old BBoyB explains. 
As soon as he had his revelation, BBoyB introduced the new form of graffiti to his Logan Square childhood neighboor, Flash ABC. The two friends started to do graffiti throughout the neighborhood . . . without gang signs. 
"We felt like we had a purpose," Flash ABC says, explaining that Chicago started to become known for its graffiti for the masses, which is why it's so prevalent on the rooftop lines along the El trains. 
Chicago graffiti also stands out amongst other cities, as the letter structure is different. Chicago's letters, signs and imagery doesn't hide: It's meant to be seen from the trains, so the letters tend to be big, bold and square, says Flash ABC, who runs the graffiti tours alongside BBoyB, but continues to work by day as a mechanical engineer for a sports company. 
In addition to the tours and his own graffiti, BBoyB is trying to decriminalize the can of spray paint. While it's illegal to sell spray paint in Chicago, it's not illegal to walk down the street holding the can (many will purchase the spray paint from Indiana, and then graffiti legally in Chicago). 
"We need to teach the Logan Square community that spray painting is not bad," BboyB says. "We feel, as someone from the 80s, who saw the hip hop and graffiti movement start, that it needs to come back."
They're starting with their graffiti tours, held on bicycles, which take people along the unofficial art corridor of Humbolt Park, West Town and Logan Squares. During the tour, they plan meet-and-greets with live artists throughout the route.
Their next tour, Graffiti & Gears by Renegades of Funk, will be September 4 from 12-2 starting at West Town Bikes, 2459 W Division St. in Chicago $30). Tickets are available here. Masks must be worn the entire time, and Covid safety precautions will be followed.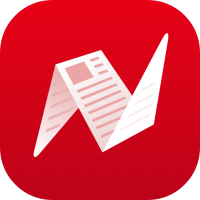 This is original content from NewsBreak's Creator Program. Join today to publish and share your own content.