Got a new hobby during the pandemic? This club is for you.
By Danielle Braff
(Chicago) A new members-only club in Chicago is embracing all the new hobbies Chicagoans picked up during the pandemic - and they're hoping to craft these hobbies into a full-blown community. 
"We're getting back to some semblance of normal, but it would be a shame if everyone's new normal was the same as their old normal," says Mike Healy, co-founder and president of Guild Row. "We're endavoring to be a post-pandemic club." 
Guild Row is located in the Avondale neighborhood along the Rockwell Corridor on the 3100 block of Rockwell Street in Chicago. The member-based community was founded in August 2020, and its building contains a teaching kitchen, members lounge, woodshop, co-working space, library, event space, cafe and bar. There's also an outdoor beer garden.
Guild Row takes up an entire city block, and it's built by members for members.
Members can take classes in everything from yoga to cooking to gardening to woodworking to whiskey 101 - and there are often weekend barbecues. The current calendar can be checked out here.
"When we conceptualized Guild Row, it was really about forming a community of people and finding ways to strengthen its connection through activity, support, creativity and philanthropy," says Jim Lasko, a co-founder of Guild Row. "The Covid-19 pandemic has left Chicagoans more eager than ever to connect with each other while growing a stronger community. This is the perfect time to do it and to find that connection we all need and long for right now." 
The hobbies are split into guilds, which include a cocktail makers guild, a woodworkers guild and more. Each guild hosts classes, and every guild chooses its members in different ways.
"The person leading the guild chooses the members," Healy says. For example, the woodworker's guild leader will interview a prospective member to make sure this member will be safe and compliant; while the cocktail guild leader will just have to check to determine whether there's room for a new member. 
So far, Healy says, they have about 300 members, but are expecting many more as word spreads. There are various membership types, from the build-it membership which doesn't have annual dues, but has a $300 initiation fee and a $2,500 minimum spend - to the passport membership, which is $1,000 in annual dues and a $100 initiation fee.  
The idea was formed after besties Mike Healy, Jim Lasko and Elyse Agnello spent 2 years hanging out around Lasko's kitchen table, hosting local thinkers, tinkerers, bakers, bankers, entrepreneurs and makers. One day, they had a lightbulb moment, determining that Chicagoans needed their own unique place where craft and concern for the social good coalesced. 
Lasko - who was previously the director of Chicago's Redmoon Theater, would be the programming curator; Agnello's architecture and design firm, DAAM, would build Guild Row's building; while Healy, an urban planner, would guide the project. 
After redeveloping the campus of buildings from the ground-up from four former manufacturing facilities, Guild Row created a series of flexible rooms to enhance the buildings' rich manufacturing legacy while embracing its future as a place for members to connect. They demolished the central structure to make way for a new courtyard, and stitched the remnant buildings back together with a metal-clad marquee and sawtooth addition. 
"We really believe we are creating social points," Healy says. "It's less of a see and be seen place than it is about a connection to each other: It's more about what you do when you come in than it's about who you were before you got here."
#summerbucketlist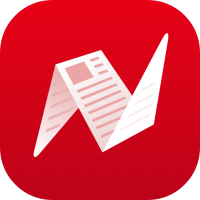 This is original content from NewsBreak's Creator Program. Join today to publish and share your own content.