NBA star and olympian Scottie Pippen opens his Illinois home for Airbnb stays.
By Danielle Braff
(Chicago) If your Olympic dream never materialized, not all is lost. You can now live like an Olympic champion - albeit briefly. Olympian and former Highland Park resident Scottie Pippen, is renting out his mansion for $92 per night on Airbnb for three August dates. Those dates - August 2, 4 and 6 - coincide with the Olympic Games' basketball competitions, which will be aired on NBC, and may be streamed onto Pippen's home theater. 
"Playing alongside the best of the best with Team USA will always be a career highlight for me, and I'm excited to host basketball fans at my home to witness the next generation of athletes performing at the top of their sport," Pippen says in a statement. "Being able to represent the United States as an Olympian twice was an incredible honor as an athlete." 
The $92 number was chosen because it represents the year (1992) that Pippen and his teammates became gold medalists. 
Pippen, who played 17 seasons with the NBA, won six championships with the Bulls, and played alongside Michael Jordan. Pippen was considered to be one of the best small forwards of all time, and he was placed on the NBA All-Defensive First Team eight consecutive times. 
He and his wife, Larsa (who was a star of the Real Housewives of Miami) - purchased their 10,000 sq ft six bedroom Highland Park home in 2004 for $2.225 million. The basketball legend currently lives in Los Angeles, though he often describes his Chicago-area abode as his "vacation home." 
 It has a pool with a water slide, two master suites, a wine cellar and a basketball court, according to the former listing. The basketball court has a graphic of Pippen's Bulls jersey imprinted into the floor. Though it's been on and off the market since 2016, it was last listed in 2019 for $1.7 million. 
If you stay as an Airbnb guest, you are welcome to swim in the pool or to even watch the Olympics from the outdoor TV from the pool. You can play basketball in Pippen's own custom-made court, and you may sleep in his oversized bed.
"I'm excited for you to cheer on the next generation of Olympians from my home court," Pippen says.
While Pippen won't be there, he promises to virtually greet you and your three guests when you arrive. 
John Byron, a sales associate in Chicago, says he already has his alarm set for 11:55 p.m., 5 minutes before the booking opens July 22 for the Airbnb stay. He's hoping to surprise his girlfriend with a night at Scottie Pippen's house for their anniversary. 
"I'm a huge Scottie Pippen fan, and she's been talking about his house ever since she saw it on Architectural Digest," Byron says. "I think I'll win major points if I get this - finger's crossed."
The competition to snag one of the three days is expected to be fierce, however. Only four people are permitted per day, and they will receive the entire home (no parties allowed). While they're there, guests will have exclusive access to view Pippen's Olympic Games memorabilia, which includes items from Team USA's 2020 Metal Stand collection which the guests may actually take home with them as their party favors. 
Pippen also suggests that they fuel up with some of his favorite pre-game foods there, which include steak, a baked potato and asparagus. 
Strike out? Pipen will also be hosting an online olympic experience August 5 ($35 for 60 minutes) where you'll get a glimpse behind the scenes at Tokyo. His fellow 1992 teammates Larry Bird ($100 for 60 minutes) and Patrick Ewing ($100 for 60 minutes) will also host their own online experiences.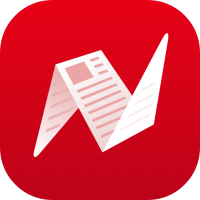 This is original content from NewsBreak's Creator Program. Join today to publish and share your own content.