One lasting upside from the pandemic: You can now stock your pantry with local chef-made goodies.
By Danielle Braff
(Chicago) As restaurants were being desimated during the pandemic, a few local chefs had an idea.
"I think many chefs realized that they have gifts to share, and we have an innate desire to serve and make people happy," says Tony Quartaro, the former executive chef at Limelight Catering, who was forced to lay off 70 employees in May 2020 before he launched Gemma Foods in Chicago. "In addition, I think chefs saw an opportunity to create restaurant-level experiences for people in their homes when restaurants weren't operating." 
A handful of local chefs spent the pandemic creating shelf-stable pantry staples that they started to sell via retail stores. It was a way for the chefs to stay busy, to be creating and to spread the love to their neighbors. And today, even when the restaurants have opened their doors and returned to indoor dining, customers can still purchase those staples throughout the Chicago-area.
Quartaro, who made pasta and pasta sauces to go, says they'll be ready to be ordered online this fall. Expect them to taste better than much of what you'll get in your grocery story, he added.
"It's a delicious restaurant quality meal delivered to your door that takes less than 10 minutes to make - and because we use only the best ingredients, which are a mix of locally sourced produce from farmers we know plus imported Italian DOP products," he says. "That, in combination with my 20 years of cooking experience at some of the best restaurants across the country, gives us a strong culinary footing." 
Quartaro got the idea to make these staples in May 2020, during the height of the lockdown, when he texted a handful of family and friends to see if they would be interested if he were to sell house-made pastas and sauces from home. 
He was so inundated with requests that he moved along to a shared commercial kitchen, purchasing equipment and storage. He officially debuted Gemma Foods in January 2021.
During the pandemic, when Chicagoans were unable to leave their homes except for quick runs to the grocery store, pantry staples became more necessary than ever before. Some chefs appeared on the news to explain how to prepare pantry-healthy meals; while others - like Top Chef and Chicago restauranteur Stephanie Izard, stayed home and created her own food to sell to others stuck at home. 
Izard created a globally inspired retail food line called This Little Goat, which includes various savory cruncy mixes ($6.99 at Thislittlegoat.com)  which can be eaten on their own or used as toppings on other meals.
"Everything Crunch combines bold flavor and texture to create the perfect finishing touch for salads, rice bowls, toasts, tacos and so much more," Izard says. "A little bit of crunch can go a long way in composing a well balanced dish."  
There's more where that came from. Kristine Subido had been the executive chef of Free Rein at the St. Jane Hotel in Chicago (the restaurant closed during the pandemic, and re-opened as Venteux, a French restaurant), so Rein was left stranded. She experimented with food custulting, virtual cooking classes and hosting during the pandemic, but finally landed on creating a dried seasoning line. 
"I want to cook light and quick dishes that are super flavorful," Subido says of her new line of seasoning blends called Peckish Spice Co. So far, she's come out with six blends including Mom's Curry, Filipino Adobe and Sinangag Garlic Rice Blend (starts at $11.95 at Peckishspiceco.com), which were inspired by her family and her Filipino memories. 
Subido says she created these spices specifically for home cooks experimenting in the kitchen. Don't feel like making a full Filipino dish? You can pop the Filipino adobe onto fish, meat or vegetables to create a Filipino fusion dish.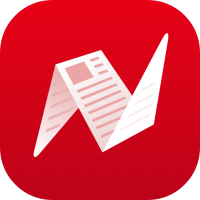 This is original content from NewsBreak's Creator Program. Join today to publish and share your own content.