What happens when a comedian and a chef create a podcast? 
By Danielle Braff
(Chicago) It all started in a comedy show in Uptown Chicago in November 2019.
Dario Durham, a Chicago comedian born and raised on the South Side, was in the zone when Sara Faddah strutted into the room. Durham was immediately hooked, and couldn't take his eyes off the Jordan-born chef. A few weeks later, they were a couple. 
Durham had been running his own podcast, B Posi+Ive Radio, and needed to buy some new equipment. Once he bought the new podcast materials, the couple had a lightbulb moment.
"We always wanted to work together, so we can up with the idea of combining what we both love: Food and Chicago," Faddah says. Within 15 minutes, they had a title for their own podcast, and the next day, they started filming the first episode for 77 Flavors of Chicago. 
The plan for the podcast is to visit all 77 neighborhoods of Chicago, trying a local restaurant in each one - and talking about the history and the vibe of each spot. 
"We wanted to shed some light on the neighborhoods of the city, and to let people know comedic, realistic, facts and restaurants about the neighborhood," Durham says about their podcast, which airs weekly and made its official debut in early June 2021. 
They choose the neighborhood of the week via a bingo game so that it's totally random, but they research the restaurants, aiming for local favorites and undiscovered gems, Faddah says. So far, the couple has taken its listeners to the Lakeview East neighborhood to try Ceres' Table; to Streeterville, where they had a picnic near Navy Pier culled from the Cafecito menu; and to the Beverly neighborhood to dine at Nicky's of Beverly.  
In each podcast, listeners learn all about the neighborhood of the week. Their most recent podcast, released June 14, centered around Beverly. The duo - in addition to guest Kells the Komic -  was filled with laughter, blended with facts about Beverly (even as they joked about how dangerous the South Side neighborhood could be). Beverly is actually named after a woman named Beverly, and Craig Robinson (Darryl Philbin from the Office) is a notable Beverly alum.
The podcast isn't Durham's or Faddah's day job: They both work at a logistics company by day, but they work all weekend on 77 Flavors of Chicago, which is their labor of love. 
While the plan is to check out all the Chicago neighborhoods, they also have some special episodes in the works.
"Once we're done with 77, we can go back and do it all over again," Faddah says. "We have some special episodes planned, like a Cubs game, stadium tours and farmer's markets."
Combining food, Chicago history and comedy is a creative idea for a podcast, but 77 Flavors of Chicago isn't the only local show chatting about Chicago's food scene at the moment. 
Other Chicago food podcasts include Chewing (staring the Chicago Tribune's Louisa Chu and Monica Eng from WBEZ. In each episode, the pair talk strictly about cooking and Chicago food. They've had a head start on 77 Flavors of Chicago, with 97 podcast episodes already completed.
The Crain's Daily Gist podcast often focuses on local restaurants - though these are more centered around the best spots to go for a business lunch or to host a company event.
Still, there's room for every food podcast in Chicago, which boasts more than 7,300 restaurants, according to the City of Chicago. 
We're happy to feast on every food podcast available for us to chew.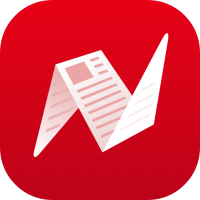 This is original content from NewsBreak's Creator Program. Join today to publish and share your own content.