Today's dumpster divers are hitting Instagram, showing off their #dumpsterdivefinds, bragging about their #dumpsterdivehauls and describing how their dumpster diving is saving the planet. 
By Danielle Braff
(Chicago) On a recent summer Friday, the dumpster at Kroger in Terre Haute, Indiana, was the place to be.
Tom Stevenson drove from his home in South Chicago to the dumpster in eager anticipation. The construction worker by day, self-declared "dumpster diver" (AKA freegan) by night, he had stashed gloves, garbage bags and plenty of hand sanitizer in his Dodge, and he was ready.
"I usually stop here after work on Fridays to see what I can dig up," Stevenson says. Recent dives have scored him everything from crates of bruised tomatoes to brand new sweatshirts, tags still attached.
After he hits the supermarket dumpsters, he circles back to Papa Johns' dumpster to see if he can snag a pizza. Spoiler alert: He usually does. 
"It's a great way to reuse, repupurpose and to get perfectly good things for free," Stevenson says.
He's not the only one who sees himself as a dumpster diving environmental activist. 
In Illinois, where dumpster diving isn't technically illegal (the laws are dictated per city, and most simply require a license to do it), dumpster diving has become a popular pastime. More than 2,000 people follow the Dumpster Diving of Illinois Facebook page, and there's a Freegan organization based in Rogers Park, Chicago, which publishes tips on where to find the best dumpster diving spots (for example, you can find the best vegan bagels at the dumpster behind the Lincoln Park Einstein Bros Bagels locations, according to this group). If you don't mind low quality food, they say, Aldi has tons of food in their dumpsters throughout the city and in the suburbs. 
Want makeup? Head behind Ulta and be consistent. 
A study published in the National Institutes of Health found a growing anticonsumer movement, and dumpster divers are leading the cause, rescuing discarded food. They simply hop into the dumpsters, sift through the trash and grab the food, clothing and even furniture that they find.
Yes, it could be risky - the study notes many potential health risks ranging from cuts and injuries to food poisening - but the dumpster divers we interviewed say the risk is worth the reward to them. And the reward isn't even that they're saving money: They're also helping the environment.
"This food would be going to waste if I didn't get it," says Herbert Miller, a computer programmer in Chicago. He started going to the dumpsters about 2 years ago, following a friend who is an avid diver. Now, he's hooked. 
Sarah Herbst, a massage therapist in Chicago, says she goes dumpster diving instead of going to the super market, and she plans her meals around her finds.
"These dumpsters are free food for me," she says. "My job pays my rent, and everything else I need comes from the dumpsters," Herbst says. 
The Food and Agriculture Organization of the United Nations estimates that 12 percent of fruits and vegetables are lost in the distribution stage, according to a 2008 study. Often, these end up in the dumpsters - and those in the know (or those who have been dumpster diving for a while) usually have a schedule of the best places to go to get the freshest crops.
For example, the last weekends of the summer months are prime time for furniture dumpster diving, as these are popular moving times. Alleys throughout Chicago are filled with furniture waiting to be hauledd away.
Bakeries typically toss their goods at the end of each work day, so you can get some grub around 5 or 6 behind any bakery you choose.  
Happy diving.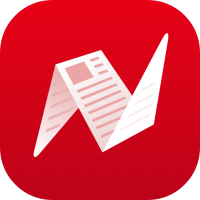 This is original content from NewsBreak's Creator Program. Join today to publish and share your own content.