Villages, cities, restaurants and businesses throughout Chicago are installing rooftop beehives.
By Danielle Braff
(Chicago) Chicagoans are abuzz with their sweet way to save the planet.
The city boasts more than 7,000 honeybee hives - and counting, according to The Best Bees Company. The latest installation was the addition of 10 beehives on the rooftop on top of a Franklin Park municipal building, in an effort to continue spreading the buzz northwest of Chicago. 
"We're a sustainable community, and we're doing this for the environment," says Andy Smolen, deputy commissioner and certified arborist with Franklin Park. 
While they may be a pest to some - especially when they decide to sting you - bees are essential to creating a sustainable environment. They pollinate plants which help them flourish and produce nuts, fruits and seeds. Bees also produce honey, which is a treat to humans as well as to critters. They're part of an essential ecosystem, supporting plant and tree growth that serve as shelters for other animals and critters. A single bee colony may pollinate a whopping 300 million flowers each day. 
Smolen says they installed the beehives on the Franklin Park municipal building rooftop to help the environment and the sustainability efforts - but he's also looking forward to eating the honey the bees will produce. 
Paige Mulhern, the creative director for Best Bees, which provides bee services in Chicago and throughout the country, says four honeybees' beehives can produce between 10 and 100 pounds of honey annually, with the average beehive producing 15 pounds per hive per season (the Chicago season lasts between late March to October). 
In Oak Park, where beehives have been buzzing on the Public Works' roof and on the Village Hall roof for the past few years, the village found a creative use for its honey: They donate a significant portion of their 80-160 pounds annually to the local food pantry.
"Our beehives help maintain the honeybee populations which we know are beneficial for a number of reasons - and we get the side benefit of the production of honey," says Rob Sproule, the assistant director of public works in Oak Park. 
There are many local and national beekeeping companies that will do everything from providing the beehives to maintaining the hives and bottling the honey. 
In Chicago, Best Bees is a popular national company used by major apartment buildings such as 1 North Dearborn and the landmark building, 330 North Wabash (formally the AMA Plaza). 
Mulhern says they offer an all-inclusive service for Chicago-area rooftops to install and maintain the honeybees (the tenants or employees receive all the honey that's produced on their buildings).
Best Bees checks on the hives about once a month, depending on the needs of the bees and of the building. In addition to their tangible services, Best Bees Company collects bee data from the hives which they track in an in-house app called "Buzz." Their bookkeepers examine the data to track the health of the bees, and they partner with researchers at MIT and Harvard to help the larger pollinization issues. 
Typically, Mulhern says, they install four bee hives per commercial site, as honeybees can be densely placed as long as there are enough greenroofs, plants and trees in the Chicago.
"Chicago is a very green city, a progressive city, and there are a lot of beekeepers and urban farmers who want their cities to go from grey to green," Mulhern says. "Chicago is on the forefront of the green movement."
But Best Bees isn't the bee team buzzing in town. The Chicago Honey Coop is another, currently managing beehives in Lurie Garden, Google's Chicago headquarters and at Studio Gang Architects. In addition to their beekeeping services, they sell honey, beezwax and other bee products at farmer's markets throughout Chicago.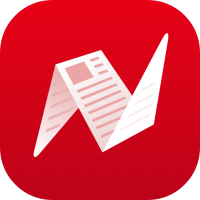 This is original content from NewsBreak's Creator Program. Join today to publish and share your own content.