A miniature pig has solved her legal battles with Morton Grove.
By Danielle Braff
(Chicago) Cotton, the 70-pound miniature pig, had only one apparent desire: To make her home in Morton Grove permanent. But the village, which is 13 miles north of the Loop, had other plans for little Cotton.
She had been residing in Morton Grove since 2014, after the Minx family adopted her as a gift for their daughter, Storm Minx. Cotton, a domesticated Juliana pig, is litter trained, microchipped and is even spayed (just in case she sees another single miniature pig making its way through Morton Grove). She has always lived indoors, and has always been surrounded by people. Cotton responds to her name when called. And while the Minx family was happily caring for their little pink pet, others in the village weren't as pleased with her residency. 
An anonymous complaint on May 5 was made to the Morton Grove Police Department and to animal control officers, explaining that livestock is not actually allowed in Morton Grove. So officials gave Cotton a 3 week notice: She would need to find a new home. 
"This is a problem many mini pig owners have the possibility of facing due to the outdated ordinances of the township they reside in and the nosey neighbors who can be dubbed as 'Karen,'" says Storm Minx, the granddaughter of village trustee Rita Minx, and the owner of Cotton. Minx started an online petition to keep Cotton, which has been signed by more than 10,000 people. "To whoever my neighborhood Karen might be, I suggest you seek therapy before turning to the police for every little problem that you deem unfit by your societal standards," the petition says. 
On June 1, Minx appeared at the Morton Grove Village Hall, arguing her case on behalf of Cotton so the citation would be dismissed. During the meeting, Minx signed an agreement, resolving to move the family's chickens to another property - but saying they could keep the pigs due to special circumstances.
"Removing the pig from the property is not reasonably feasible, and would distress Minx and her family, and endanger the health of the pig," the family said during the hearing. 
Technically, Morton Grove village code defines domestic animals as housepets, and these include cats, dogs and ferrets. Code prohibits farm animals, bees, fowl, poisonous snakes or other living creatures normally wild, dangerous to human life, carnivorous in nature, or than domesticated house pets. But rather than declaring Cotton a "domesticated house pet," the village determined that Minx violated the ordinance, and may need to pay a fine - though Cotton is free to stay in her home.
"We have a great support system here, and it just goes to show that the people of Morton Grove love their pets, and they love Cotton as a pet," says Tristin Minx, one of Cotton's owners, after the agreement was settled. "I'm happy that people did take time to come out; it's really a great community we live in for the most part."
Minx agreed to provide the village with a statement from Cotton's veterinarian stating that she is healthy and doesn't pose a threat to other people or animals. She must also keep Cotton out of the front yard, and she can't walk Cotton as she used to anymore. She also can't adopt any more pigs.  
Thinking of getting your own miniature pig in Morton Grove? Think again. Cotton was a special case, says Village Administrator Ralph Czerwinski. No other pigs will be allowed to move into the village. Unless they can fly.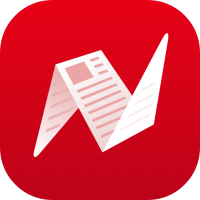 This is original content from NewsBreak's Creator Program. Join today to publish and share your own content.