Utah is the perfect place for nature lovers, and one of the best destinations in the USA for waterfall buffs. A road trip through this state is a must if beautiful landscapes and roaring falls are your thing.
Emerald Pools in Zion National Park
Sitting in the heart of Zion National Park, Emerald Pools is a must on any Utah road trip. Tons of trails lead to the pools, so arriving there can be done in easy or difficult ways, depending on your mood. This little oasis haven in the middle of an otherwise dry landscape is quite enchanting.
Bridal Veil Falls
One of the most famous waterfalls in Utah, this 607 feet two-tier waterfall resembles, like the name suggests, a bridal veil! As far as waterfalls in Utah go, this one is top because it is so high and pretty.
Bridal Veil is very accessible as it is a short drive away from Salt Lake City. In fact, it is easy to spot the fall, as it stands by the side of the road, but for those who want to fully experience it, a hike up to the second base of the drop is the way to go.
Mossy Cave Waterfalls
Set inside Bryce Canyon National Park, these unique falls can be reached by taking the Mossy Cave Trail. This waterfall is a must and the hike to get there is quite easy, so it is good for people of all ages. Beautiful flora is the perfect complement to the amazing waterfall and its grotto.
Grotto Falls
Nestled in a valley that sits above the city of Payson, Grotto Falls is one of the hidden gems in Utah and a must spot, especially in summer. Once winter comes to an end and the snow melts, it plunges down a creek and into a fantastic grotto. Visits to this waterfall are recommended in spring or summer, because it tends to dry up during the fall. In summer, it is possible to swim in the pool that forms below the waterfall!
Donut Falls
Donut Falls flows through the hole of a cave that kind of resembles a donut. Visiting this fall is amazing all year long, but during the winter, the landscape becomes a winter wonderland as the water freezes. Also, the hike to get to Donut Falls is relatively easy.
Archangel Falls
Surrounded by canyon walls at the end of an intricate cave system, Archangel Falls is worth a visit to get a view of the falls themselves, but the journey to get to them is also worth your while.
The hike to Archangel is the Subway Trail, one of the hardest trails in Zion National Park, so be advised that it isn't for beginners.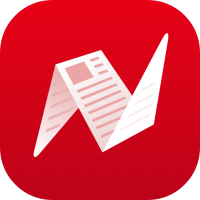 This is original content from NewsBreak's Creator Program. Join today to publish and share your own content.