Utah is easily one of the best states in the USA for nature lovers. Whether you're into hikes or scenic drivers, Utah has some awesome parks that are worth checking out.
Canyonlands National Park
Canyonlands is surely one of the best national parks to visit for those who want to dive deep into the Moab Desert.
Lined by huge sandstone towers and privileged vistas of red rock canyons, Canyonlands spans a huge 330,000 acres of nature. This basically means that you can visit it numerous times and never get to see it all. Because it is so big, Canyonlands is divided into three main sections: Island in the Sky, The Needles, and The Maze.
If you've only got one day to explore, Island of the Sky is a good option. Take advantage of the day by rising early to watch a breathtaking sunrise at Mesa Arch, then take some short hikes while soaking in the beauty of nature. For a greater challenge with fewer crowds, Needles District offers quieter trails and cool remote backpacking adventures. Druid Arch is quite recommended in this section.
Bryce Canyon National Park
Gravity-defying needle-shaped hoodoos, amazing sandstone pillars, bizarre rock formations, and striking sandstone pillars are what this small national park in Utah is all about.
Because of its small size compared to other national parks, Bryce Canyon can be explored in a day if you start off early. Even though it's tiny, there are many wonderful things to do and see in the park, including the Mossy Cave Waterfalls!
For visitors eager for an outdoorsy day, hiking Queen's Garden Trail is one of the best in Bryce Canyon. Of course, there is also the option of driving the scenic road to access all the viewing points in a more relaxed, sweat-free manner.
Arches National Park
Arches National Park is probably the best national park in Utah. Famous because of jaw-opening arches and fantastic desert vistas, it can be covered in a day or two.
While visiting Arches, make sure to take a hike along its wondrous landscapes to view the crazy rock formations, bizarre hoodoos, and check out as many views of the park as you can, from over 2,000 of them. Three must-do hikes in Arches include the Devils Garden Trail, Landscape, and Delicate.
Of course, if you'd rather not sweat it out, you can also get in your car and enjoy the views while driving down the Arches Scenic Drive.
Zion National Park
Zion National Park is one of the prettiest national parks in the USA, especially for those yearning for a desert-filled adventure.
The main spot in this national park is, of course, Zion Canyon and its mesmerizing vistas. However, there are other cool attractions in this precious national park in Utah. Emerald Pools and a hike up Angel's Landing are not to be missed.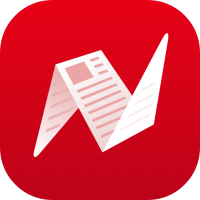 This is original content from NewsBreak's Creator Program. Join today to publish and share your own content.