Once California's public schools return for the fall semester, all 6.2 million kids, regardless of family income, will be able to enjoy school meals for free.
The initiative will be the country's largest free student food programme, made possible by an unforeseen budget surplus. School administrators, legislators, anti-hunger organizations, and parents hail it as a trailblazing approach to avoiding the stigma of accepting free meals and feeding more needy children.
"This is truly historic. Erin Primer, director of culinary operations for the San Luis Coastal Unified School District on California's central coast, described the experience as "beyond life-changing."
Many cities in the United States, notably New York, Boston, and Chicago, currently provide free school lunches to all students. However, until recently, statewide universal food programs were thought to be excessively expensive and impractical. Late last month, California became the first state to approve a universal program, and Maine quickly followed suit with a similar proposal.
"When it comes to school meals, we've fully leveled the playing field," Primer added. She also stated that the additional cash will enable her to provide tastier, higher-quality meals, such as fresh bread, vegetables, and cheese from local suppliers.
A family of four may earn less than $34,000 per year to take advantage of free meals, and $48,000 to qualify for reduced-price meals, according to government guidelines. The limitations change annually, but they are based on federal poverty standards that do not compensate for California's high cost of living and tariffs.
"Basically it's just for the poorest families, maybe not all of them since some people didn't sign up or were afraid to join up," said Kat Taylor, a philanthropist, and co-founder of the Center for Ecoliteracy and the TomKat Ranch, both of which supported California's proposal.
Although around 60% of California kids qualify, experts believe that the number of children in need of food aid is significantly greater in a state with enormous wealth disparity. Groups of color are disproportionately affected, and immigrant populations, in particular, are afraid to apply due to lengthy paperwork that includes intrusive information such as their family income, Social Security number, and children's legal status.
During the Trump administration, which tried to stiffen immigration rules and social benefits, schools reported a decrease in the proportion of households enrolling for free and reduced-price meals.
Primer, like school administrators around the state, has heard many stories about students who couldn't afford school meals or were too embarrassed to eat for free. There was the kid whose mom called Primer, distressed because she earned a few hundred bucks more than to qualify; the father who has been in the United States illegally and was afraid that filling out the free meal application would result in his deportation; and the constant cases of high schoolers who don't want their friends to know they need free food, so they avoid eating.
When the pandemic struck, it altered everything, as well as how school meals were given and gave motivation for the universal program, which had bipartisan, unequivocal approval. Previously, lawmakers have mainly sought specialized laws, such as those aimed at reducing school meal debt.
Once schools closed in March 2020, several converted their parking lots into pickup locations, and government money permitted them to provide meals to anybody. There were no applications or credentials required, and no questions were posed.
The large attendance demonstrated how much households rely on the meals.
According to Shannon Haber, a spokesperson for the Los Angeles Unified School District, the state's biggest with 600,000 pupils, the district served up to 400,000 lunches every day. At the height of the epidemic, San Luis Coastal, with a student body of 7,500, distributed 30,000 meals each week, substantially double the previous figure. The district includes both the affluent metropolis of San Luis Obispo and lower-income neighborhoods.
"For a long period of time, I believed it was a pipe dream," said Sen. Nancy Skinner, a longstanding supporter of universal free lunches.
Skinner and other lawmakers, supported by over 200 groups in a coalition dubbed "School Meals for All," campaigned for money in the state budget, grabbing the initiative at a time when California is wealthy with cash. The $262 billion budget includes $54 million for the next school year, which supplements funds provided by the Biden administration through June 2022. Following that, California will invest $650 million every year.
"If you're a starving youngster, you're not going to study well," Skinner, a Democrat from Berkeley, added. "Why should we have to go through a bureaucratic slog to feed a child when we could just provide universal meals?"
Republicans on the Senate Education Committee welcomed the idea as a method to assist families suffering from California's high cost of living. Sen. Brian Dahle, a Republican from a very rural area of Northern California, claimed he witnessed students at his children's school stealing leftover food while cafeteria employees were not looking.
"That was their meal for a lot of them, and they were stealing it or swiping it off someone else's plate when they didn't eat it," Dahle explained.
Schools seldom turn away hungry students. However, those children who did not qualify and need lunch, their parents were charged, and many incurred massive debts.
According to Jessica Bartholow, Skinner's chief of staff and a former anti-hunger campaigner, some schools have threatened not to let kids graduate from middle or high school unless meal bills were paid, or even stamped the palms of pupils who owed money.
Some schools would engage debt collectors to harass parents, but she explained that at the end of the year, schools must use state budget funds to pay off lunch program arrears.
Tina Self, a mother of three, says that not having to pay $3 for school meals every day will be a huge relief.
"It may appear to be a small amount, but it goes a long way," said Self, who lives in San Luis Obispo, where a gallon of petrol can cost just shy of $5 and rent is "crazy."
"Fortunately for us, we both have jobs and two operating cars," she added of herself and her husband. "But, as it stands, we're barely scraping by."
Tony Wold, associate superintendent of West Contra Costa Unified School District, believes it is past time for free meals.
"There are some things you must do, just as you must provide students with textbooks and a desktop. "This is one of them," Wold explained.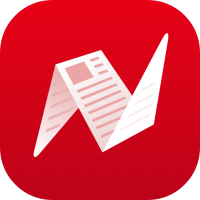 This is original content from NewsBreak's Creator Program. Join today to publish and share your own content.