The preseason is officially over for the Dallas Cowboys. I'll admit, it wasn't great. The team lost all four games which may not mean all that much, but it definitely means we weren't graced with as much good football as we would have liked. The team sat a lot of players as we never saw Dak Prescott, Ezekiel Elliott, or DeMarcus Lawrence take the field.
The loss to the Jags wasn't pretty, but that doesn't mean there wasn't anything to learn from it. Here are three things to remember as we put the final bow on the Cowboys' 2021 preseason.
Garrett Gilbert is still the team's backup quarterback
Honestly, this has been my stance after every preseason game this year. Sure, Cooper Rush had a nice game last week against the Houston Texans, but it wasn't enough to swing the pendulum in his favor. It's hard to fully understand the message the coaching staff was sending last weekend when frustration made them project that the backup quarterback battle was up for grabs. Furthermore, the team gave him first-team reps this past week in practice and he started on Sunday. Maybe it was up for grabs, and maybe Rush still wins the job. However, if that does in fact happen, it will contradict what these eyes have seen over the last few months.
Garrett Gilbert looks more comfortable in the pocket. His arm strength is better, and he's placing the ball in more catchable spots. While he wasn't perfect by any means, he led a 10-play 80-yard drive where he went 4/6, including a fourth-down completion to Malik Turner and a 19-yard touchdown pass to Aaron Parker. He was clearly the better quarterback on Sunday and his total body of work is greater than what we've seen from Rush this year.
The rookie cornerbacks did not look good
First-overall pick Trevor Lawrence carved up the Cowboys' defense as he went 11/12 for 139 yards and two touchdowns. He finished with a 154.5 quarterback rating. He attacked the Cowboys corners continuously, including leading an opening drive where he completed all three of his passes for 62 yards. He went after both the Cowboys' rookie corners. First, he attacked Kelvin Joseph by hitting Phillip Dorsett on a 38-yard pass down the right sideline. He followed that up three plays later with a nice pump fake that fooled Nahshon Wright and left Pharoh Cooper wide open in the end zone for an 18-yard touchdown.
This wasn't the outing we were hoping for from these young corners that many expect to take on starting jobs at some point. Clearly, they don't look ready. To make matters worse, Joseph exited the game with a groin injury.
Don't forget about these guys
I've been really impressed with the team's last selection of April's draft - guard, Matt Farniok. The Cowboys have a good cast of characters along the offensive line, which initially made me believe Farniok was going to be a practice squad candidate and nothing more. However, his performance this preseason makes me believe he's too risky to release in hopes of clearing waivers. And for that reason, the Cowboys would be smart to keep him on the 53-man roster at final cuts.
Veteran defensive tackle Justin Hamilton doesn't garner a lot of attention as he's often forgotten about and left off of roster predictions. All he does is quietly do his job and clog up the middle. Hamilton wasn't so quiet on Sunday as he had a nice strip that resulted in a 14-yard loss.
And while this won't show up anywhere in the stat book, this type of play is appreciated by any fan who's seen drives extended from bonehead penalties.
Even though he got a roughing the passer penalty early in the game (terrible call by the way), I was impressed with edge rusher Ron'Dell Carter. He is now in the lead on my rankings for defensive end no. 5 and might sneak his way onto this roster.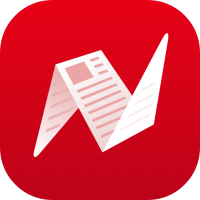 This is original content from NewsBreak's Creator Program. Join today to publish and share your own content.