The 2020 NFL Draft was such a delightful treat that it spoiled fans of the Dallas Cowboys. With prize after prize awaiting for this team in what seemed like each round of the draft, it produced one of the more enjoyable draft hauls we've seen in recent memory. In each of the first four rounds of the draft, they found themselves a starter in the form of CeeDee Lamb, Trevon Diggs, Neville Gallimore, and Tyler Biadasz. It was masterful work by the Cowboys player personnel department.
Such a phenomenal draft elevated expectations entering this year's draft as the team started with ten total draft picks. However, that same feeling of landing steal after steal wasn't present last April as it felt like the ideal picks were being snatched from the Cowboys' hands right before they were on the clock. The most notable moment happened in the first round after we saw not one, but both of the top-tier cornerbacks come off the board during the two picks immediately before Dallas' selection. Whether you were a fan of Patrick Surtain or Jaycee Horn, watching them go to other teams had to sting a bit.
Cowboys fans were then greeted with a consolation prize in the form of Penn State linebacker Micah Parsons. It was a mixed bag of emotions regarding Parsons as he was extremely good in college and he addressed a defensive position where help was certainly needed. But at the same time, he brought with him more risk than the warm fuzzy consistency of a player like Surtain.
Here we are four months later and some of the hesitancy of taking Parsons has transformed into excitement. Is it possible the Cowboys once again landed one of the steals of the draft? Could their patience, and situational awareness to trade back still allow them to grab the best college defensive player out there, have paid off?
Before you decide, take a look at some behind-the-scenes video footage from this year's draft, courtesy of Dallas Cowboys Deep Blue: War Stories (watch the full video here).
Micah's a special athlete
There is no mystery of how gifted of an athlete Parsons is. That's been his calling card from day one. Now, after training camp and three preseason games under his belt, that athleticism has fans giddy. The rookie has been all over the field just flying to the ball. Even when he gets obstructed initially, his pure power and speed help unleash himself towards the ball. It's quite a spectacle.
I can honestly say that I had my apprehensions about his processing ability and how the game might be too fast for him mentally, but he's not showing any signs of breakdowns. Furthermore, he's such a passionate competitor whether it's card games, chess, or practice battles with CeeDee Lamb - this kid just doesn't want to lose. Who wouldn't want this guy?
Micah desperately wanted to go to Dallas
There are 32 teams in the NFL so the chances the player a team selects has chosen that team as his favorite destination is rather slim, but it appears the stars aligned on this one. That's some big D destiny. Check out how excited Parsons was upon learning he was selected by the Cowboys.
We might not have liked the alternative
If you originally didn't like the Parsons pick (raises hand), there's a good chance it's because you had another draft target in mind. With both the cornerbacks gone, we certainly can't fault the front office for missing out on them, unless you're the type of person willing to surrender precious draft capital to move up (I'm not). But what we can fault them for is not taking our best guy available.
The Cowboys felt strongly that both the Philadelphia Eagles and New York Giants were going after a wide receiver (and they did) and that enabled them to move back a couple of spots and still get a player they wanted. And while we all figured that offensive lineman Rashawn Slater was high on their list, it turns out he wasn't the only offensive linemen the Cowboys were considering. Let's listen inside the war room...
We all may have wanted Slater, but what if the Cowboys didn't? Imagine how we'd feel if they passed on both Parsons and Slater. This serves as a friendly reminder that the team doesn't have to pick our ideal candidate for us to be happy. While Slater looks every bit as good now as he did pre-draft, Parsons' ridiculously playmaking ability offers the team a greater net gain because he helps the defense. In short, I think the Cowboys got this one right. Who's with me? Tell me in the comments how much you love this guy!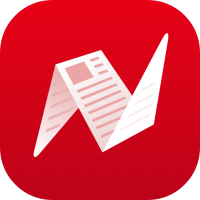 This is original content from NewsBreak's Creator Program. Join today to publish and share your own content.