Contract restructures happen all the time. For NFL organizations, moving money around is a standard practice that every team participates in. It's simply a bookkeeping trick that converts base salary into bonus money whose cap hit can then be broken up over several years. For the player, nothing changes. They still get the money they had coming to them. For the team, they get immediate cap relief and push that cost into the future. It can be a risky endeavor sometimes when a team decides to move on from a player despite lots of money still unaccounted for against the cap, resulting in dead money.
The Dallas Cowboys are no strangers to this type of cap manipulation as they do it all the time. In fact, they deliberately construct contracts in a manner that easily allows for restructures, freeing up cap space whenever the need arises. On Friday, they were at again when they restructured the contract of their star running back Ezekiel Elliott.
The Cowboys selected Elliott fourth overall in the 2016 NFL Draft after a heavy debate between him and cornerback Jalen Ramsey. Thanks to a behind-the-scenes look courtesy of Dallas Cowboys Deep Blue: War Stories, we get a glimpse of the war room happenings when Elliott was drafted.
Elliott hit the ground running as he racked up 1,631 yards his rookie season, earning All-Pro honors. Zeke won the rushing title twice over his first three years in the league, setting the table for a six-year, $90 million extension a few days prior to the start of the 2019 season.
Despite the huge expectations the team had for Elliott, the front office proceeded cautiously in constructing his contract giving themselves an escape hatch after the 2022 season before Zeke turned 28 years of age. With each new season that has transpired, Elliott's on-field production has seen a steady decline, making some wonder if that escape hatch is eventually going to be pulled.
With Elliott's restructure, the organization is sending a message that they have no plans to move away from him anytime soon. The team converted $8.6 million of his 2021 salary into bonus money which can be spread out over five years, counting $1.72 million against the cap per season. This will now increase his cap hit for future years as well as increase the dead money hit the team would absorb should they choose to release him.
This may seem like an odd thing for the Cowboys to do considering Elliott is coming off his worst NFL season where he averaged a mere 65.3 yards per game, so we must ask the question - why would they do something like this?
Well, first off - they aren't concerned in the slightest about his down season last year. The team lost their star quarterback Dak Prescott as well as many of their offensive line starters (and backups). The offense was a huge mess. With improved health across the board, the Cowboys' offense should be able to find their way with Elliott help leading the charge.
Not only are the surrounding pieces expected to be better, but Elliott himself has looked outstanding in camp. He's lost weight and is looking sleek as he maneuvers through defenders at practice. Head coach Mike McCarthy is doing a great job monitoring his work so he can keep that body fresh.
The final factor in all of this is cap flexibility. The Cowboys can use the money saved for things they may need sooner. This can be in the form of taking on another player's salary (free agent signing, trade) or possibly cover the eventual cost should they release someone with a dead-money hit (Jaylon Smith maybe?) While the true purpose of where these funds will eventually go is unclear, but one thing that is certain is that this team is firmly committed to Ezekiel Elliott as their featured running back.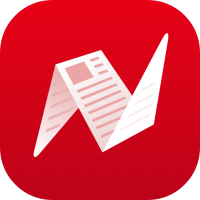 This is original content from NewsBreak's Creator Program. Join today to publish and share your own content.