The defense of the Dallas Cowboys was absolutely putrid last season as they struggled mightily to get stops. When it was all said and done, the unit allowed a total of 473 points, the most ever in the team's 61-year history. Yikes!
One of the reasons the defense had issues last year was their inability to stop the run. Dallas allowed 2,541 yards on the ground last year, which was the second-most in the entire NFL. Only their AFC neighbors, the Houston Texans, gave up more rushing yards.
The Cowboys are determined to fix their run defense and have added a multitude of new players to help fight the good fight. To help bolster their interior defensive line, the team added four new defensive tackles in Brent Urban (free agent), Carlos Watkins (free agent), Osa Odighizua (draft pick), and Quinton Bohanna (draft pick). Strengthening the middle is certainly a start, but getting push in the trenches is just one part of it and the Cowboys know that, which is why they took some serious measures in addressing their linebacker position.
We are only a couple of years removed from the Cowboys feeling really good about what they had at linebacker as veteran Jaylon Smith and then-rookie Leighton Vander Esch were both coming off great seasons. Unfortunately, health and poor play have completely turned things upside down, and the Cowboys' coaching staff is left scratching their heads.
While both Jaylon and Leighton are still a part of this football team, the Cowboys front office has decided to create a little competition with some new additions this year. First, the team signed former Atlanta Falcons strong safety Keanu Neal and then announced he would shift to the linebacker position. Then, the Cowboys selected not one, but two of the better collegiate linebackers in Micah Parsons (first-round) and Jabril Cox (fourth-round steal) in this year's draft. These additions along with Van Jaylon create a potpourri of options for the new defensive coordinator Dan Quinn to sift through as he hopes to find true playmakers for his squad. This might be the blue kool-aid talking, but I'm starting to get a sense he might've cracked the code.
Now for perspective, it should be noted that the Arizona Cardinals started in 11-personnel forcing the Cowboys to employ their nickel package. If nothing more, this tips us off to which linebackers will be on the field in their nickel defense. So, when it comes to speed, it's pretty clear who they want in there. When you have a 250-pound linebacker with 4.3 speed, well that's a big win for the defense. That's what they have in Parsons and he's been a beast on the field so far in camp and in the two preseason games. He's picking up right where he left off at Penn State.
Parsons has been flying all over the field. The rookie is hungry and wants to make every play. This is reflected through his constant plea for more playing time which we've gotten a behind-the-curtain look at, courtesy of HBO's Hard Knocks.
As sensational as Micah has looked so far, he's not the only new kid on the block making plays for the defense. The Keanu Neal linebacker experiment might be working out as planned because the physicality he showed at safety is fitting in nicely at his new position. Neal's aggressive nature and propensity to knock the ball loose aren't something brand new. He's been doing this kind of stuff his entire career.
So, it shouldn't be all that surprising that the moment this pair was unleashed into the starting lineup, it paid immediate dividends. The two combined to crash in on the Cardinals' tight end, allowing Neal to do his thing and strip the ball out.
Last season, the Cowboys' linebackers had a problem getting to the ball carrier. With this new dynamic duo, the added athleticism should speed up their arrival time. And as an added bonus, when they get there, they're not just interested in taking the player down. They want the ball. If past performance is any indication, the Cowboys' defense could be in for a pleasant surprise in the takeaway department.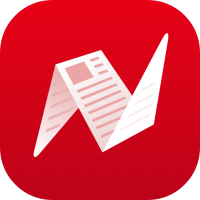 This is original content from NewsBreak's Creator Program. Join today to publish and share your own content.