The year was 2019. Three years removed from a devastating knee injury that was thought to be career-ending, Jaylon Smith stood on top of the world. He had just finished a sensational season where he and his rookie All-Pro teammate Leighton Vander Esch combined for 261 tackles. It was a performance so good that one could argue that he was a Pro Bowl snub. And even though he missed his entire rookie season recovering from his knee injury, the two years he did play were so promising that the front office rewarded him by signing him to a six-year $68.4 million deal that would keep him wearing the star through the 2025 season.
Two years have since passed and the magic and euphoria that once accompanied watching Jaylon play have been met with aggravation and despair. Suddenly, the nimble linebacker who was gobbling up every single tackle is playing as if he's running around wearing socks on a slippery linoleum floor. Unfortunately, this new type of play from Jaylon has proven to be risky business as he's been a liability on the football field.
The problem with Smith can be categorized into two parts - mental processing and physical inability. Neither of these issues was a problem a couple of years ago, so it's not unreasonable to believe he can return to his dominant self, right? That has to be the mindset of the front office as Jaylon survived the March 21st deadline that guaranteed his entire 2021 base salary of $7.2 million. That's an important piece of information that warrants repeating, so let's lay it out this way:
Smith released prior to March 21st = $9.2 million dead money hit
Smith released now = $16.6 million dead money hit
It's important that we all understand that part because it immediately rules out any notion that the team would consider releasing him before the upcoming season. I guess technically, the team could still cut him if that extra roster spot was so important to vacate, but doing so would be an expensive miscalculation of talent just five short months ago. A more realistic outcome is that the Cowboys have already committed to giving Smith another year to prove himself and he will be re-evaluated again in March of next year.
The justification for hanging on to him is that the team believes they can correct the mental processing aspect of his game. Hopefully, the solution lies in new defensive coordinator Dan Quinn and how he plans to use Smith. Last year, Jaylon struggled to react to plays and he was slow getting to his spot. In fact, sometimes he would never even get there as he took himself out of the play by not reading it correctly. Smith looked lost, he got washed out of plays, and when he was in hot pursuit, he was trailing too far without the necessary speed to catch the runner before they turned out a huge gain. It wasn't good.
For Quinn to fix this, he's going to need Smith to stop thinking and just attack downhill. That's not ideal for a player whose position relies heavily on reacting, but Jaylon has proven that part of his game is one of his bugaboos. And he doesn't have the elite athleticism to recover from a wrong first step.
Speaking of athleticism, this brings us to the more worrisome part of the Jaylon predicament - his ability to move. Looking at tape from a couple years ago, Smith had a nice little hop step and long strides to build up speed as he ran down ball carriers.
Lately, this same type of player just hasn't shown himself. He just doesn't seem to have that same quickness or makeup speed he once exhibited.
Maybe that's just an illusion created by the sluggish start he gets while trying to process the play? Maybe if that goes away, he'll go from point A to point B faster? Let's hope that's the root cause and everything else will fall into place because if he's lost that too, he's in real trouble.
We don't know right now if the Cowboys made a mistake by giving Smith another chance. Considering their investment I don't blame them for seeing this out another year. However, if he still struggles under Quinn's direction and those legs just aren't moving fast enough, I will blame the Cowboys for keeping him on the field. If it reaches that point, the Cowboys have to be prepared to sit one of their most expensive players in favor of another linebacker option.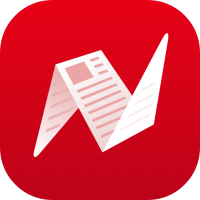 This is original content from NewsBreak's Creator Program. Join today to publish and share your own content.