On Tuesday, all 32 NFL teams are required to cut down their rosters from 90 to 85 players. A week later, they'll have to release another five players to get down to 80. That means each team will have to make some important decisions over the next 10 days. Which players on the Dallas Cowboys are going to get the ax during this first wave of roster cuts?
To help get a feel for who might be released, we're going to run down the roster and identify the worst player at each position group and ask ourselves just how secure is their roster spot at this point in time. Let's get started.
OFFENSE
QUARTERBACK
Worst player: Ben DiNucci
The Cowboys quarterback situation appears set with Dak Prescott the starter and Garrett Gilbert holding down the backup job. Cooper Rush currently holds down the no. 3 spot while last year's seventh-round pick Ben DiNucci brings up the rear. DiNucci was on the roster last year as a development player, but he's been terrible in camp and terrible in preseason games.
Roster security: Safe for now. I don't see him making the team's final cuts, but the team should keep him around as a camp arm and preseason fodder.
RUNNING BACK
Worst player: Brendon Knox
While Ezekiel Elliott and Tony Pollard are the clear one-two punch in the backfield, the other three guys are actually pretty close in ability. Rico Dowdle is the only RB who has a shot to make the team as he edges out the other guys in talent as well as having special teams flex. However, if he keeps putting the ball on the ground that's not going to help his chances. Undrafted free agents JaQuan Hardy and Brendon Knox have both played okay with Hardy displaying a little more elusiveness up to this point.
Roster security: Safe for now. Zeke should never see the field in preseason and Pollard's touches will be scarce, so expect the team to roll with all their backs until final cuts.
WIDE RECEIVER
Worst players: Osirus Mitchell/Johnnie Dixon
The Cowboys have a lot of good wide receivers and because of that, there stands a good chance the team keeps six of them on the roster. Even still, that's still going to mean some talented players are going to end up being released. The big three of Amari Cooper, CeeDee Lamb, and Michael Gallup are locks. Veterans Cedrick Wilson and Noah Brown both have hidden value and are likely safe. When we get to Simi Fehoko and Malik Turner, it gets interesting as that one should come down to the wire. Everyone else is just fighting for a practice squad spot.
Roster security: In danger. The four most at risk are Osirus Mitchell, Reggie Davis, Aaron Parker, and Johnnie Dixon. It could be any arrangement of these players, but I could see two of them getting cut.
FULLBACK
Worst player: Nick Ralston
Entering camp, the UDFA Ralston was behind Sewo Olonilua for the fullback job. After a neck injury in the Hall of Fame game, Olonilua is out of action. Ralston had himself a nice game with extended reps against Arizona which was a good sign. He could be one of those surprise players to make the team as he has real value in short-yardage situations and will contribute on special teams. The question is - will that be enough to earn one of those final roster spots?
Roster security: Safe for now. He still has an uphill battle to make the team, but he won't be going anywhere just yet.
TIGHT END
Worst player: Artayvious Lynn
The tight end position group is getting banged up as both Dalton Schultz and Sean McKeon are dealing with ankle injuries. And with Blake Jarwin being eased into action after last year's season-ending knee injury, this is creating more opportunities for other guys. Veteran Jeremy Sprinkle's chances of making the team got a bump with injuries to the team's top inline blocking tight ends. Both Nick Eubanks and Artayvious Lynn are UDFA rookies this year with Eubanks the only one of the two who has gotten targets this preseason.
Roster security: Questionable. Recent injuries might save him for now, but it's just a matter of time.
TACKLES
Worst player: Eric Smith
The Cowboys have a lot of good depth on the offensive line and they will keep a lot of it. UDFA Eric Smith isn't going to be one of them though as he clearly has a lot of work to do until he's ready. He stands out as the team's weakest offensive lineman and shouldn't be on the team much longer.
Roster security: In danger. There's a chance that Ty Nsekhe's health combined with the preservation of Tyron Smith and La'el Collins (who is seeing limited action in preseason) prolongs his release just so the team has bodies.
GUARD
Worst player: Isaac Alarcon
An International Pathway Player, Alarcon joined the Cowboys last year. He didn't make the roster then, and he's not likely to make it now. To his credit, he's showing improvement and has been holding his own in the two preseason games thus far. Ultimately, there are too many better-skilled players on this roster for him to earn a spot.
Roster security: Safe for now. Being an International Pathway Player grants the team an extra roster spot, so it costs the team nothing to keep him around.
CENTER
Worst player: Braylon Jones
Next to Eric Smith, Jones is the second-worst offensive lineman on the team. Like Smith, this shouldn't be too unexpected as he's a raw UDFA with a lot to learn. Jones' job would normally be a little safer at this point of cuts due to him being one of the rare centers, but the Cowboys have a slew of players with position flex.
Roster security: Questionable. It comes down to how the Cowboys want to utilize players during these final preseason games. If seventh-round pick Matt Farniok gets more reps at center, keeping Jones could be deemed unnecessary.
Here are my position group rankings with the players at risk in light red (dark red indicates being released on Tuesday):
DEFENSE
DEFENSIVE END
Worst player: Azur Kamara
An undrafted free agent from a year ago, Kamara has received a lot of reps along the edge. He's been very active but hasn't been able to come up with any splash plays. Expect the team to continue to give him chances until the clock runs out on the preseason.
Job security: Safe for now. He looks destined for the practice squad for a second-straight year but the team will continue to evaluate his progress.
DEFENSIVE TACKLE
Worst player: Austin Faoliu
An undrafted free agent from Oregon, Faoliu shows up on tape both in good ways and in bad. His inconsistency won't punch his ticket onto the final roster, but the positives lay the groundwork on what could be a journey to the practice squad.
Job security: Safe for now. His upside will keep him under the microscope in Dallas.
LINEBACKER
Worst player: Anthony Hines III
The Cowboys linebacker group is relatively healthy with a lot of things that still need to be figured out. That means this group won't have a surplus of reps for some of the bottom roster players to strut their stuff. Hines is a UDFA buried behind some other young players vying for a roster spot (Luke Gifford and Francis Bernard) who already have more experience than him.
Job security: In danger. A shoulder injury during the second-half kick-off might end his chances early.
CORNERBACK
Worst player: Kyron Brown
If you count C.J. Goodwin (and I don't because he's solely a special teams' ace), the Cowboys have 10 cornerbacks on their roster. It's a position that they are still trying to sort out with everyone getting reps. I would venture to guess that they'll keep six of them consisting of Trevon Diggs, Kelvin Joseph, Anthony Brown, Maurice Canady, Jourdan Lewis, and Nahshon Wright. Reggie Robinson is the only bubble player who could sneak on the roster. That leaves Deante Burton and Kyron Brown as the bottom two players.
Job security: In danger. Considering Brown was the last cornerback added to the roster (just a few weeks ago), he's probably the odd man out.
SAFETY
Worst player: Tyler Coyle
The Cowboys' safety position is one of the more interesting groups on the roster as there are no true standouts nor are there any really bad players. The bottom three consist of Israel Mukuamu, Steven Parker, and Tyler Coyle. All three are going to have a tough time making the final roster and are really just competing for a practice squad spot. While Coyle has some nice athletic traits and did make a nice tackle for a loss in the Arizona game, he's still the rawest of the three.
Job security: Safe for now. All these safeties will be given as many opportunities as they can so the team can properly evaluate them.
Here are my position group rankings with the players at risk in light red (dark red indicates being released on Tuesday):
ROSTER CUT PREDICTIONS
WR Osirus Mitchell
OT Eric Smith
CB Kyron Brown
WR Johnnie Dixon
LB Anthony Hines III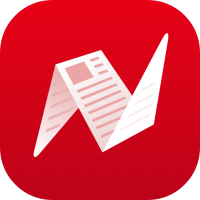 This is original content from NewsBreak's Creator Program. Join today to publish and share your own content.