The Dallas Cowboys are on HBO's Hard Knocks this year and the first episode aired Tuesday night. This allowed us fans an all-access pass behind the scenes as we got to witness what's been going on inside training camp. Today, let's take a look at some of the highlights from the first episode.
1. Dak is super anxious
There was nothing like kicking things off by making us all relive the devastating Dak Prescott ankle injury, but that's how Hard Knocks opened. I can still remember the moment as it felt like we were kicked in the stomach because we all knew the Cowboys hopes for anything special was carried off on that stretcher with Dak.
Seeing Prescott back in action was fantastic. Watching him move around felt good as the Cowboys quarterback was extremely fidgety to be back on the field. He even expressed aggravation when he wasn't getting reps. The coaching staff was diligent about not overworking him and Prescott wasn't having any of it as he wanted to be on the field at every opportunity. Unfortunately, his overzealousness came with a price as he ended up working his throwing arm too much, resulting in shoulder strain.
2. The Cowboys are worried about the shoulder
We all speculated the team was downplaying their level of concern when it came to Prescott's shoulder, but until Tuesday night, we had no proof. Now, we have a real dose of the team's reaction. Clearly, Mike McCarthy was not pleased. Of course, him expressing annoyance could have more to do with the fact that he knew Prescott was pushing himself, yet nothing was done to rein him back a bit.
While there was nothing we saw to suggest the injury is anything serious, we heard the trainer caution Jerry Jones about not doing any type of throwing at first and allowing the shoulder to heal. The team remains on top of it, and will undoubtedly proceed cautiously, but they are more worried than what was originally shared with the media.
3. Micah Parsons has an appetite for destruction
The Cowboys rookie was a bundle of energy. He was like a young kid with a metabolism that goes on for days. From wondering where the camp snacks where (like they had at Penn State) to chewing on oranges at halftime of the Hall of Fame game, Parsons always seemed to be hungry...for food.
Luckily, that appetite carried on to the football field as the kid was all over the place. He caught everyone's attention as he was everywhere and was even called out by teammate linebacker Leighton Vander Esch for trying to make all the plays himself. This is the epitome of Parsons. Full of electricity, a lot of which has yet to be harnessed into discipline football. He's still a young player, and if he can mature and sharpen his mental game, he's got the making of a superstar player.
4.The dubious McCarthy
This was our first look behind the curtain of head coach Mike McCarthy as we got a taste of his personality and how he interacts with his players. He seemed unsure of himself at times, and it was unsettling to see him consult with Jerry and Stephen Jones about just how much work players like Prescott and Ezekiel Elliott should receive. Be a coach. Those things aren't topics open for discussion with those guys. The last thing Cowboys fans want to see from a head coach is submissiveness or any type of deferring to the Jones'. It was as if he knew what he should be doing, but didn't have the audacity to make a decision. Hopefully, that will change as he becomes more comfortable in his role.
There was also a little awkward exchange between McCarthy and Dak when the coach was "just busting his chops" about Dak not being on the field. You could see that Prescott was irritated. We know McCarthy didn't mean anything by it, but how he communicates with his players is super important. We already know about one quarterback relationship he's had that went sour, so hopefully his future interactions will come off a little better.
5. Mojo moment
McCarthy decided to springboard off the Austin Powers movie, The Spy Who Shagged Me in order to work in the idea of creating a "Mojo Moment." The objective was to work off of momentum changes within a game to help prepare the team for these shifts. It was good to see the energy and keeping things moving fast as far too many instances last season this Cowboys team seemed slow to react. And when things started going bad, it just kept piling on. This team would benefit from being able to recapture the momentum and find their own mojo this season.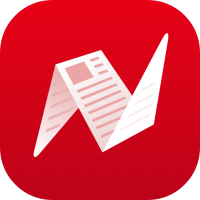 This is original content from NewsBreak's Creator Program. Join today to publish and share your own content.