The Dallas Cowboys currently have 14 offensive linemen on their roster. By the time final roster cuts come around, that number should drop to nine or 10 players. Over the next month, players will be fighting for their place in the NFL, whether it's a starting job or just a spot on some team's 53-man roster.
How does the depth look for this Cowboys team? Today, I'm going to roll through each individual offensive lineman and project who's starting, who's a good reserve candidate, and who's days are numbered.
THE STARTERS
The Cowboys offensive line starters have, for the most part, already been figured out. There is one possible wrinkle, and I'll get to that in a moment, but let's kick things off with what we believe will be the starting unit.
LT - Tyron Smith
When healthy, Smith is arguably one of the league's top tackles. Unfortunately, staying healthy has been a real problem for him in recent years. The 30-year old veteran has missed time in each of the last five seasons, including 14 games last year. Smith has been dealing with elbow and neck issues that have hindered his ability to stay on the field, but he's healthy right now. His practice has been carefully managed in camp, but what we have seen - he looks like his old self, completely man-handling the edge rushers.
RT - La'el Collins
Similar to Smith, Collins is also coming back from an injury. After dealing with ankle and toe injuries early in his career, LC became a constant at right tackle missing only one game in three seasons from 2017-2019. His streak of good health came to an end last year as a hip injury caused him to miss the entire 2020 season. Collins has looked good in camp and had a solid outing in limited action in Thursday's Hall of Fame game. All signs are pointing to having their reliable veteran back.
RG - Zack Martin
Not only is Martin the team's best offensive lineman, he's arguably the team's best player. An All-Pro in each of his first six years in the league, the only thing to slow this dominant guard down was a calf injury. Martin missed six games last year due to injury, but not before being called upon to step in and serve as the team's right tackle. Not surprisingly, he was pretty darn good at it. The Cowboys now know they have a "break glass in case of emergency" option at tackle should it come to that.
LG - Connor Williams
The second-round pick from Texas took a huge step last season in both ability and availability. Not only was Williams the only Cowboys offensive lineman to start every game last year, but he actually played pretty well. He's looking good in camp so far, and is even holding up at center as the team explores all possibilities. Williams is a much different player now than he was as a rookie and is no longer the weak link of the offensive line.
C - Tyler Biadasz
The Cowboys don't like to let quality linemen get away, which explains why they traded up in the 2020 NFL draft to select the Wisconsin center. Because of an injury to veteran Joe Looney, the rookie was thrown into action. Surprisingly, he performed well and made four starts before a pre-game hamstring injury sidelined him. Expectations are high that Biadasz will be able to serve as the team's starting center.
THE ALTERNATE
LG - Connor McGovern
If you subscribe to the theory that Connor M will beat out Connor W, then hey - that's your prerogative. I personally, don't see that even being a realistic possibility. However, there is still a chance that McGovern lands the starting left guard gig if the combination of McGovern plus Williams (sliding over to center) is proven to be more effective than the Williams/Biadasz combo. The coaching staff is playing with each of these scenarios and neither combo is separating themselves from the other. This one could come down to the wire. At the very least, it shows that the Cowboys could lose any of their interior line starters and have a viable replacement in McGovern ready to go.
THE RESERVES
SWING - Terence Steele
What a difference a year makes. Last year, this undrafted free agent was a roster surprise as Steele managed to sneak on the 53. Then, he was asked to serve as the team's starting right tackle due to a handful of injuries. While he had his moments where he played like a very raw player who didn't get drafted, there were a lot more times where he actually showed he belonged in this league. Steele looks even better this season, and despite him still having a ways to go, his progress makes him an interesting swing tackle candidate going forward. And if he's still not quite up to the task, then...
EMERGENCY SWING - Zack Martin
From a talent perspective, Martin is easily higher on the tackle depth chart and quite possibly could challenge for the top spot. However, the choice to move Martin to tackle isn't so cut and dry. The team has to factor in what they lose moving him out of the right guard spot. So, this really comes down to what combination offers the best level of protection. Should something happen to Smith or Collins, the Cowboys may choose to...
Play Steele at tackle
Move Martin to tackle and play McGovern at right guard
Again, this will come down to how well these reserves are performing.
BACKUP GUARD - Brandon Knight
Like Steele, Knight was a UDFA thrown into action right out of the gate. And for Knight, he's gotten work in each of the first two seasons he's been in the league. And like Steele, he's served admirably considering how little time he's had to develop. Entering the new season, he projects to be in the mix for added tackle depth just like last year; however, he might find a more permanent home on the inside. Knight is still a strong blocker, but footwork struggles make him a greater liability fending off edge rushers. He's still good enough to keep on the roster and position flexibility always adds value.
THE SURPRISE CUT
SWING - Ty Nsekhe
Why would the team cut loose a veteran tackle with 81 games worth of experience who only has a base salary of $1.25 million? That's a fair question, so allow me to answer it. The reason this could happen would be that the seven-year veteran just isn't playing well. He's up there in age and he's only started one game over the past two seasons. He's been a reliable swing tackle in the past, but does that mean he's one now? Nsekhe had a rough go in the Hall of Fame game and just isn't moving that great. Relying on him to hold down a tackle job based on what I've seen thus far would be very unnerving. His cap hit is very low, so the only reason to get rid of him would be to keep a roster spot available for someone else. Which brings me to...
THE SURPRISE KEEP
G/C - Matt Farniok
The Cowboys drafted tackle Josh Ball in the fourth round and guard Matt Farniok in the seventh, so if we're going to bet on a rookie draft pick making the team, it would be the player who's the higher draft investment, right? Well, not necessarily. First off, it should be noted that Ball is dealing with an ankle injury, and there's a chance he could be headed for injured reserve to start the season. This buys the team more time to get him ready. But additionally, Farniok is actually playing pretty decent. He was holding his own on Thursday, and it certainly doesn't hurt his case that he has position flex. The Cowboys saw something in him to make him one of just three offensive players they selected in an otherwise defense heavy draft, so don't be completely shocked if they end up protecting him with a roster spot.
THE EASY CUTS
G - Isaac Alarcon
The Cowboys have been granted an extra roster spot as part of the NFL's International Pathway Program. Cracking the roster might be a challenge as the team already has plenty of interior line depth, so he could be looking at being a practice squad player for a second-straight year.
C - Braylon Jones
Jones was a player I was initially intrigued with after the team signed him as one of their priority free agents because of how versatile he was. Unfortunately, between penalties and just whiffing on blocks, he's looked terrible so far. He might be a development candidate if the team sees some potential in him they can harness, but I'm not even sure about that.
OT - Eric Smith
Similar to Jones, Smith has been awful. He doesn't seem to have much of a sense of who he's supposed to be blocking. He looks slow and in Thursday's game he just appeared lost. He's a raw player, so it's hard to be too critical, but he's definitely not someone who's going to be making the team's 53-man roster.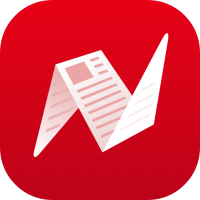 This is original content from NewsBreak's Creator Program. Join today to publish and share your own content.