All eyes will be in the Dallas Cowboys defense as we hold our collective breath to see if this unit can demonstrate enough improvement to help this team be a contender. There are so many questions when it comes to this defense, but only actual football games will reveal those answers.
Recently, new defensive coordinator Dan Quinn had a chance to speak to the media about what he's seen so far in training camp. While the proof remains in the pudding, here are four reasons to be excited about what we've witnessed from Quinn and his defense so far.
1. Learning is a super power
The Cowboys defense was extremely susceptible to mental mistakes last season. All it took is for one defender to be in the wrong place at the wrong time for something really bad to happen. Opposing teams were well aware and figured out ways to exploit this weakness time and time again. Hopefully, the instances of being caught off guard can be minimized this season with the help of Quinn's guidance.
Quinn understands the importance of learning and he's already taking steps to help his new ballclub gather information.
"Learning is a superpower but note-taking is a big part of that" - Dan Quinn
In effort to improve his players listening skills, he conducted a note-taking exercise as they listened to a Run DMC song, challenging his guys to write down every word they heard. Taking good notes is vital in being able to understand the message Quinn is trying to deliver, and he wants his squad to be sharp in that area.
2. Taking communication to another level
Not only is it important for a player to have an understanding of his assignment, it's also critical that his teammates around him does as well. Being able to communicate well to each other on the field is a central part of success, and the Cowboys certainly need help in this area. Quinn discussed a time where he mic'd up safety Damontae Kazee during his time in Atlanta to assess how he communicates with his teammates on the field. While Kazee might be a chatty Kathy off the field, his ability to say the right things within the game needed work. This allowed Quinn to help Kazee make improvements.
Quinn described a time where 49ers GM John Lynch, while playing for the Tampa Bay Buccaneers in the Super Bowl, communicated with his safety counterpart Dexter Jackson. Lynch had recognized where the play was going and his quick-reacting communication allowed his teammate to jump the route and land him the prestigious Super Bowl MVP award.
Just these slight changes in talking with each other can make a huge difference and Quinn is here to help take the Cowboys communication to another level.
3. Keeping things simple
One of my personal bugaboos when it came to the first-round draft selection of Micah Parsons is how the young Penn State star isn't the most cerebral player on the field. Super-freak athlete - yes. Smart at reading blocks - not so much. So, when Quinn came in and proclaimed how he wanted to keep things simple for the young linebacker, that was a certainly nice to hear. Of course, words and actions don't always line up, but from the sounds of it, that's exactly what Quinn is doing so far.
Quinn knows he has an assortment of skill sets at his disposal. His plan is to utilize everyone and allow them to focus on what they do best. This ultimately means less on everyone's plate as well as keeping his players fresh. Quinn has also said he's going to test his young linebacker and find out everything he excels at, and from what we've seen in camp so far, he's not lying.
4. Open it up and rip it!
Quinn talked about improving communication in the secondary and simplifying things at the linebacker position, but none of that will matter if the Cowboys can't generate a pass rush. We know they'll have DeMarcus Lawrence on one side, but can they find a complementary rusher opposite him to help put pressure on the quarterback?
The team is hoping that answer lies in Randy Gregory, a player who has been suspended a total of 52 out of a possible 80 games over the last five NFL seasons. All that is behind him now, and it's finally time to cut him loose and let him do what he does best. Quinn touched on Gregory in his presser, expressing Randy's rare ability to bend and how he gets around the edge so effectively for player his size. He also discussed Gregory's explosive get off. Hopefully, his traits will culminate into what many anticipate being a break out season for the once-troubled edge rusher.
Under Quinn's coaching, look for Gregory to "open it up and rip it" as the time has finally arrived to unleash his pass rushing ability and do what fans have been waiting years for - wreak havoc!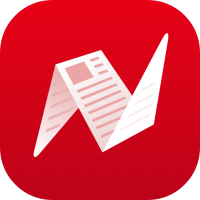 This is original content from NewsBreak's Creator Program. Join today to publish and share your own content.