The Dallas Cowboys love to collect former first-round picks from other teams. Every offseason, they always kick the tires on a once highly touted collegiate player who is looking for a change of scenery. In fact, last season alone the team signed five former first-round picks - Aldon Smith, Gerald McCoy, Dontari Poe, Ha Ha Clinton-Dix, and Cameron Erving. Four of those players were Pro Bowlers at some point in their career. Of course, we all know that none of these players are still with the team, and outside of Smith and Erving, the team got little to no production out of the rest.
While these signings don't always work out as planned, the Cowboys actually have a pretty decent track record getting contribution from these veteran signings. In some cases, these one-year rentals have some big years and are rewarded with a big contract from some other team the following offseason. In other instances, they turn out to be disappointments and may not even make the final roster cuts.
We never know how things will ultimately turn out, but we can always count on the Cowboys rolling the dice on these potentially high upside players. And it looks like they could be at it again as another former first-rounder could be headed to Dallas.
If they sign Malik Hooker, the Cowboys will have acquired another team's first-round draft pick from 10-consecutive drafts, ranging from 2008 to 2017.
Here is a run down of these former first-rounders the Cowboys have landed over this span.
2017 (maybe)
With the 15th pick in the 2017 NFL Draft, the Indianpolis Colts select...Malik Hooker
Hooker played four seasons with the Colts before hitting free agency this offseason. Injuries have plagued the Ohio State star safety as he's never played a full 16-game season. He's coming off an Achilles injury that ended his 2020 season after just two games. His durability will always be a concern, but if he's abilty to stay on the field, he'll provide some free safety help, a position the team is severely lacking in talent.
2016
With the 17th pick in the 2016 NFL Draft, the Atlanta Falcons select...Keanu Neal
The addition of Hooker would be the team's second gamble on a free agent safety who has had trouble staying healthy as the Cowboys signed Neal earlier this year. The former Falcons safety played 15 games last year, but he missed all but four games over his previous two seasons. While Neal played safety for Atlanta, the Cowboys are moving him to the linebacker position. Wherever he lines up, the team will be counting on him to help strengthen their run defense.
2015
With the 4th pick in the 2015 NFL Draft, the Oakland Raiders select...Amari Cooper
What can we say about Amari Cooper that hasn't already been said. There may have been some apprehensions about giving up premium draft capital for him, but he's proven that he's worth a first-round pick. Cooper has eclipsed the 1,000-yard mark in four of his five seasons in the league. At 27 years old, he's got plenty left in the tank.
With the 19th pick in the 2015 NFL Draft, the Cleveland Browns select...Cameron Erving
Even though the Florida State star tackle didn't live up to his draft price, Erving had his good days and his bad days. As a cheap one-year rental last season, the veteran was surprisingly solid before succumbing to injury, playing left tackle in six games.
2014
With the 21st pick in the 2014 NFL Draft, the Green Bay Packers select...Ha Ha Clinton-Dix
The Cowboys were hoping that Clinton-Dix would be their coverage safety savior last year as he's shown some great play in the past. This includes a five-pick Pro Bowl season back in 2016. Unfortunately, the joke was on the Cowboys as Ha Ha's best days were beind him. He was very unimpressive during camp last year and was released at final roster cuts. Clinton-Dix didn't play a single down last year.
2013
With the 7th pick in the 2013 NFL Draft, the Arizona Cardinals select...Jonathan Cooper
Dallas got really lucky when they signed Cooper to a cheap one-year deal in 2017. After struggling with injuries and only starting 14 games over his first three years in the league, Cooper went on to start 13 games with the Cowboys. He proved to be a reliable fixture along the Cowboys offensive line, and played well enough to earn a nice contract the following season with Washington.
With the 8th pick in the 2013 NFL Draft, the St. Louis Rams select...Tavon Austin
The former West Virginia speedster was never more than a gadget guy during his five seasons with the Rams. The Cowboys couldn't unleash his greatness either as he only had a few good plays in his two seasons with Dallas.
With the 26th pick in the 2013 NFL Draft, the Green Bay Packers select...Datone Jones
Jones never was anything more than a rotational guy in Green Bay, and that didn't change in Dallas. He played in four games with them in 2017 before getting hurt the following year and being placed on injured reserve.
2012
With the 11th pick in the 2012 NFL Draft, the Kansas City Chiefs select...Dontari Poe
A force to be reckoned with during his early days in KC, Poe strung together two-straight Pro Bowl seasons in 2013 and 2014. He had quite an impressive track record of staying healthy too as he only missed two games over his first seven years in the league. Unfortunately, he got hurt his final year in Carolina and was flat out dreadful last season in Dallas. He started the first seven games of the season before finally being released.
With the 22nd pick in the 2012 NFL Draft, the Cleveland Browns select...Brandon Weeden
Cowboys fans don't want to think about the time the team placed their fate in the weak check-down arm of Weeden. A backup to Romo in 2015, Weeden was soon replaced by veteran Matt Cassel, who then was replaced by Kellen Moore. Dallas finished 4-12 that season.
2011
With the 7th pick in the 2011 NFL Draft, the San Francisco 49ers select...Aldon Smith
After a four-year hiatus, this once dominant edge rusher was back in action as the Cowboys signed Smith to a one-year prove it deal. The 31-year old started fast out of the gate with five sacks over his first two games with Dallas, but then fizzled. He was still a solid player for the Cowboys; however, they didn't re-sign him this past offseason, allowing him to join the Seattle Seahawks.
With the 14th pick in the 2011 NFL Draft, The St. Louis Rams select...Robert Quinn
Can you believe Quinn had 19 sacks in 2013? The Cowboys were hoping to see flashes of that talent when they traded for him in 2019, and believe it or not - that's exactly what they got. Quinn finished the season with 11.5 sacks for Dallas before signing a big contract the following season with Chicago.
2010
With the 3rd pick in the 2010 NFL Draft, the Tampa Bay Buccaneers select...Gerald McCoy
It was hard not to be excited when the Cowboys signed McCoy to a three-year deal last offseason as this tested veteran had a long history of being a strong contributor, including six Pro Bowl seasons. Sadly, that excitement was cut short when a quad injury ended his season before it began. The Cowboys released him, and that was the end of that.
With the 8th pick in the 2010 NFL Draft, the Oakland Raiders select...Rolando McClain
A disappointment in Oakland, the Cowboys rolled the dice on McClain during the 2014 season after Sean Lee suffered a knee injury in OTA's. It turned out to be a smart move as he recorded 81 tackles and caused three turnovers. McClain had another solid season the following year before going back to his unpredictable ways where he was no longer available to his team.
2009
With the 5th pick in the 2009 NFL Draft, the New York Jets select...Mark Sanchez
Sanchez is just one example of many that shows just how hard it is to land a dependable franchise quarterback. After four years with the Jets where he ended up throwing more interceptions than touchdown passes, Sanchez bounced around the NFC East, including a stop in Dallas back in 2016. With a depth chart that started with Tony Romo, Kellen Moore, and the then rookie Dak Prescott, Sanchez just served more as a mentor to Dak than anything else. Needless to say, in the limited action he did see, he was not good.
2008
With the 4th pick in the 2008 NFL Draft, the Oakland Raiders select...Darren McFadden
The former Arkansas star running back had struggled to stay healthy all throughout his career. He only had one 1,000-yard season in seven years with the Raiders. After losing DeMarco Murray in free agency, the Cowboys tried to take the cheap route by signing the veteran McFadden, and boy did they get their money's worth. DMc racked up a career-high 239 carries with Dallas en route to his second and final 1,000-yard season.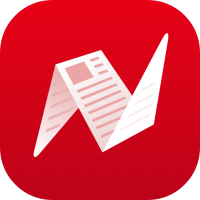 This is original content from NewsBreak's Creator Program. Join today to publish and share your own content.