Training camp for the Dallas Cowboys officially begins this week. Over the next six weeks, some of the team's biggest mysteries will be revealed. Which players are going to shine in camp? Who will overtake the lead in some key position battles. Which players will get us most excited about the upcoming season?
Before camp gets underway, I wanted to throw out three bold predictions that I believe will eventually present itself by the time the regular season gets underway.
1. It's the Dak and CeeDee show
If you haven't bought your no. 88 CeeDee Lamb jersey yet, it's not too late. It's just a matter of time before they're selling like hotcakes. The return of Dak Prescott in itself is such a joyous thing, and there are so many players who stand to benefit from that. One of those players is Lamb, who had a very strong rookie season despite catching passes from three different backup quarterbacks over the course of 11 games. Imagine how great of a year he would've had if Prescott was around all season.
Well, you won't have to image because this duo will have plenty of opportunities to connect this season. With Amari Cooper dealing with an ankle injury, the time is now for the Cowboys first-round draft pick prize from a year ago to step up and deliver big results. Look for Dak and CeeDee to put on a show in camp that hopefully carries over into the regular season.
Proclaiming that Prescott and Lamb are going to be a good combo is not a bold prediction, but don't be surprised if these two take to a whole other level.
2. Dalton Schultz will never not be the Cowboys TE1
I was as just as excited as the next guy to finally see potential pass-catching tight end extraordinaire Blake Jarwin finally take the reins as his position, but due to an unfortunate knee injury in the season opener last season, it never happened. But what did happen was that boring inline blocker Dalton Schultz was asked to take on pass catching responsibilities and rumor has it, he did pretty well.
People are once again expecting this to be the year that Jarwin breaks out, but I'm so impressed with how complete of a tight end Schultz is. He's an effective blocker and proved he can contribute as a receiver as well. With Blake being eased in slowly as he returns from injury, Schultz should hold down the starter gig initially, but if I had to guess - I don't see him ever give up. We'll still enjoy some nice touchdown catches by Jarwin, but when it comes to doing work, Schultz is going to be the guy.
3. The Brandon Knight left guard hype begins
There are some who are ready to anoint Connor McGovern as the team's new left guard. Maybe that is because they didn't realize how much Connor Williams improved last season. Maybe it's because they know Williams is on the last year of his contract and they're already looking ahead. Regardless of the reasoning, it should be clear that as long as Williams is in a Cowboys uniform, he's going to be this team's starting left guard.
The news might not get any better for McGovern supporters when they hear that maybe, just maybe Brandon Knight starts to emerge as the next new thing along the interior offensive line. Both McGovern and Knight joined the Cowboys in 2019. McGovern was a third-round draft pick, while Knight went undrafted. While Knight has received his fair share of criticism over the past two seasons, you have to give him some credit. He's had to fill some tough shoes and has been rather decent at times.
The tackle position group should be in better shape this year with the return of Tyron Smith and La'el Collins, so look for the Cowboys to find a way to utilize Knight's strength. Don't be surprised if he's the top guard reserve should Williams or Zack Martin get hurt, and that could be a big clue as to who might be the team's starting left guard in the future.
Do you have any predictions for the Cowboys that you want to proclaim before training camp kicks off? If so, hit me up on Twitter and let me know.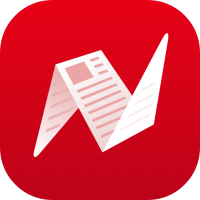 This is original content from NewsBreak's Creator Program. Join today to publish and share your own content.