Training camp for the Dallas Cowboys is almost upon us!
I will be venturing down to Oxnard, Ca. at the end of July to catch a few practices. Before I headed out, I felt it was important to get a feel for the players I'll be watching. We already know quite a lot about many of the returning players on this team, but what about all the new guys? What about all the lesser known priority free agents fighting to make this team?
Today, we're going to go through the entire roster for the Cowboys offensive players and give a quick description, with the intent of just providing some level of familiarity with these under the radar players.
QUARTERBACK
Dak Prescott - He's the team's clear starter with a fat bank account to prove it. He has five years experience with many more to come. If you haven't come to term's that Prescott is the answer at quarterback, then you're behind in the times and probably still own a flip phone.
Garrett Gilbert - Entering his fourth year in the league, he doesn't have a lot of experience (38 career passing attempts), but he remains the team's best option should Prescott get hurt.
Ben DiNucci - A seventh-round pick last year, the Nooch was thrown into action last season after Andy Dalton got hurt. It didn't go well. More time to develop is clearly needed and now DiNucci will do his best to justify keeping him on the roster.
Cooper Rush - There was once a time where we loved Rush as a backup candidate, but that time has passed. After being signed and released by his former coach Jason Garrett and the New York Giants, Rush returned to Dallas, but he's likely to be released again for the second-straight season. Note: Rush wears no. 10 which is also worn by punter Hunter Niswander.
RUNNING BACK
Ezekiel Elliott - Leaner, meaner, and a fighting machiner (is that a word?), Zeke is back for year six. With a healthier offensive line and his quarterback back, look for Elliott to do good things in 2021.
Tony Pollard - A perfect complementary back to Elliott, we know what he's capable of. Now, if he can just get a few more touches, we'd be ecstatic. Seriously, give him the ball more!
Rico Dowdle - An undrafted free agent last year, Dowdle quietly made the squad. He's actually an intriguing depth back who again should make a strong push to make the team.
Brenden Knox - Signed in May, this UDFA from Marshall has the skills to contribute at the NFL level, but he'll have to really impress in camp to have a shot to make the team.
JaQuan Hardy - Like Knox, he's also a new UDFA. He possesses more shiftiness, but realistically both these new guys are just trying to show out for other rosters or earn a practice squad spot.
TIGHT END
Dalton Schultz - The team's most complete tight end will see the field a lot as he can contribute as both a blocker and receiver.
Blake Jarwin - Returning from a season-ending knee injury, Jarwin is hoping to add some more excitement in the team's passing attack. However, he'll need to show he's improved as a blocker to see more reps in the offense.
Sean McKeon - He's like a Dalton Schultz on tape delay. He's an effective blocker and is slowly demonstrating his receiving ability. This will be only his second year in the league, so he might even be slightly farther along than Schultz was at this point in his career.
Jeremy Sprinkle - A free agent signing this offseason, he gives the team a solid tight end presence should something happen to Schultz or McKeon. He'll have to really impress to convince the coaches he's the guy they'll want to keep.
Nick Eubanks - An UDFA this year, the Michigan tight end played alongside McKeon a couple years ago. He's more of a pass catcher, so it will be interesting to see if he can make some noise in camp. He's a dark horse to make this roster, but I wouldn't bet the farm against it.
Artayvious Lynn - Speaking of pass catching tight ends, Lynn is another UDFA this year with some long arms to haul down passes. He could be an intriguing development player for the future.
TACKLE
Tyron Smith - It will be so nice to have Tron back this year after missing 14 games last season. When healthy, he's still one of the best at his crafts.
La'el Collins - Speaking of nice to have back, we didn't even get to see LC last year due to a hip injury. The last time we did see him in action, he was starting to look like he was on the cusp of Pro Bowl consideration. Hopefully, he'll pick up where he left off.
Ty Nsekhe - The Cowboys signed a solid veteran in Nsehke (pronounced en-SECK-he) to shore up the swing tackle position. His ability combined with the great O-Line coaching of Joe Philbin could make this a very underrated signing.
Terence Steele - Clearly the weak link of the offensive line a year ago, last year's UDFA will fall back to the bench with a handful of quality tackles ahead of him. With more development, he still has a shot to turn into a viable offensive lineman at the pro level.
Josh Ball - The Cowboys really liked what they saw in the Marshall tackle to make him one of their fourth-round investments. His roster spot is safe, but I wouldn't expect to see him in action unless things again go really bad in the health department.
Mitch Hyatt - People were excited about this UDFA signing from Clemson a couple years ago, but he hasn't been able to earn a roster spot and keeps getting signed to the practice squad. Unless he's made some noticeable improvement, his time will Dallas could be coming to a close.
Isaac Alarcon - The Cowboys were granted an extra player a year ago thanks to the International Player Pathway Program. Mexico's Alarcon (pronounced Ah-dah-cone) didn't make team and was signed to the practice squad. It will be interesting to see how much he's improved under Philbin's tutelage.
Eric Smith - A former UDFA who has traveled around to several teams, Smith was signed to the Cowboys practice squad last September. He was actually promoted to the active roster for a couple games last year after the team was decimated by injuries, but he only played five snaps on special teams. He does have a small amout of NFL experience with the New York Giants, but it's still going to be hard to crack this roster with so much other talent available.
GUARD
Zack Martin - The highly decorated All-Pro should return fully healthy and back to his regular position at right guard. At the level he plays at, he's arguably the most important player on this team after Prescott.
Connor Williams - Despite the criticism, Williams is coming off a good season. He's in the final year of his contract and should hold down the starting left guard spot for at least one more season.
Brandon Knight - Officially listed as a tackle, don't be surprised if Knight moves inside and instantly becomes the team's top reserve guard.
Connor McGovern - A third-round draft pick in 2019, there were high expectations for him. He finally saw action last year and was okay, but he still has work to do. His roster spot should be safe, but the talent difference between he and the other Connor is a lot bigger than some think.
Matt Farniok - A seventh-round draft pick this year, the Nebraska guard can play a lot of different spots, but he is most likely destined for the practice squad.
CENTER
Tyler Biadasz - As a rookie last year, Biadasz saw action as a starter until he got hurt. Fans are hoping he turns into the next best thing along the Cowboys offensive line.
Braylon Jones - Undrafted from Houston, Jones is my pick as this year's possible surprise UDFA offensive lineman to make the team. I realize that's a bold statement, but the Cowboys value versatility, and Jones has that in spades.
WIDE RECEIVER
Amari Cooper - He's dealing with an ankle injury at the moment, but once he's on the field he'll be the team's most effective receiver.
CeeDee Lamb - Could a breakout season be in the works for the Cowboys young star receiver? Last week, I made a case as to why Lamb will lead the team in receiving yards this season.
Michael Gallup - Overshadowed by the team's first-round WR investments, Gallup still has great talent and is a super important piece of this offense. He enters a contract year, so unfortunately his future in Dallas is in doubt.
Cedrick Wilson Jr. - The former sixth-round pick from 2018 finally stayed healthy last year, playing in all 16 games. He had a nice 107 yard, two-touchdown game in Week 3 against the Seahawks last year. He'll be donning no. 1 this year due to the rook taking no. 11.
Noah Brown - Like Wilson, Brown has also battled injuries during his young career yet managed to stay healthy last season. He's a blocking WR with special teams value, so it will interesting to see if that will be enough to preserve his roster spot this year.
Simi Fehoko - A fifth-round pick this year, you have to love Simi Fehoko's (pronounced Simmy Fay-ho-ko) big playmaking ability. The Stanford star could end up anywhere from having a small role in the receiving game to not making the squad. My money is on the former.
Brandon Smith - An UDFA from this year, Smith is fun to watch. He's lacking a lot of key WR traits, but his body control helps him build a big resume of making plays.
Brennan Eagles - An UDFA from this year, Eagles has great size and can flat out take off. Unfortunately, he's a very vanilla route-runner which limits what he can offer this offense.
Osirus Mitchell - An UDFA from this year, Mitchell has nice size and a catch radius to go with it. His lankiness makes him slow out of his breaks, and he could struggle off the line of scrimmage against physical corners.
T.J. Vasher - An UDFA from this year, Vasher's size and attributes are very similar to Mitchell's. The Texas Tech star has exceptional ball skills and could turn heads in camp with some impressive grabs.
Stephen Guidry - He was one of the Cowboys UDFA's last year, but opted out of the 2020 season (COVID-19). He has good size and speed, but just doesn't play with enough consistency.
Malik Turner - An UDFA in 2018 by the Seattle Seahawks, Turner is the most experience of all these undrafted receivers. He's played in a total of 27 NFL games, including six last year with Dallas, albeit all but two snaps came on special teams.
Aaron Parker - Another UDFA from last year, Parker didn't show enough to make the final roster, so he spent the entire season on the practice squad. He possesses great ball skills, but doesn't have the speed or separation ability to win on a regular basis.
Johnnie Dixon - An UDFA by the Houston Texans in 2019, Dixon is a nice athlete, but is undersized and doesn't offer much as a route-runner. He is on his third team, and has yet to see any NFL action. Note: Dixon wears no. 6 which is also worn by safety Donovan Wilson.
FULLBACK
Sewo Olonilua - An UDFA from a year ago, Sewo Olonilua (prounounced SHAY-woe oh-lon-UH-loo-uh) didn't make the final roster and was signed to the practice squad. He did get promoted for four games, where he played 35 total snaps, all on special teams. He's a good athlete for a player his size and could fight for a role on special teams.
Nick Ralston - An UDFA from this year, Ralston is a very disciplined blocker who could add something to the Cowboys rushing attack if they employed a fullback. He's an underdog to make the roster, but should be fun to watch at camp.
Here is a list of all the offensive players and their respective numbers. Players in blue are projected starters/key rotational players. Players in grey are reserves who stand a pretty decent shot to make the roster.
Check back with us tomorrow as I'll run through all the Cowboys defensive players.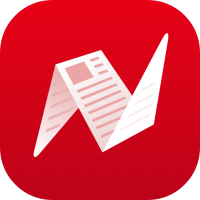 This is original content from NewsBreak's Creator Program. Join today to publish and share your own content.