Training camp for the Dallas Cowboys is a week away. Are you excited? I know I am.
Before we know it, we'll be able to see if all that hype associated with certain players is warranted. Sometimes, I like to look deep within the roster and see if I can sniff out some under the radar gems who aren't getting a whole lot of buzz at the moment. Today, I'm going to run through five bubble players fighing for a roster spot and explain why they could end up being fan favorites by the end of training camp.
Before we get started with the fresh meat, let's make sure we don't forget about a couple of sleepers from a year ago who many seem to have forgotten about.
RB Rico Dowdle #34
The Cowboys are set at running back. They have Ezekiel Elliott as the team's workhorse combined with the change of pace stylings of Tony Pollard. This tandem should serve them quite well. Barring an injury setback, the RB3 job should go to second-year back from South Carolina, Rico Dowdle.
Dowdle has a lot of quality traits that fit nicely with this team. And while he doesn't really blow you away with any of them, his mental processing allows him to exploit his skills to the fullest. He has great vision and reads the linebackers real well, allowing him to attack in space. There isn't much wasted in his movement, so even though he's not blazing past defenders, he knows how to be an efficient runner. Dowdle runs hard, so when he is met with contact, he has a tendency to bounce off of defenders.
The team does have a couple of brand new UDFA running backs competing for a job in Brenden Knox (#36) and Ja'Quan Hardy (#37), but Dowdle's already made the team once, and as long as he can avoid the bad luck injuries that plagued him in college, he should again hold down a job in the Cowboys backfield.
LB Francis Bernard #53
It should be noted that Bernard isn't flying that far under the radar as he already turned heads in last year's camp. So much in fact that he was signed to the practice squad and then to the active roster last season. When it was all said and done, Bernard logged 220 snaps on special teams, which was the fourth-most on the team. And honestly, from the moment he was signed as an UDFA, he was a fan favorite who's buzz just kept getting stronger and stronger with each new practice.
So, why is Bernard on this list? Well, the Cowboys have added so many new linebackers to the team this offseason to where a player like Bernard is a bit of a forgotten man. The team now has first-round draft pick Micah Parsons, former pro bowler/new free agent acquistion Keanu Neal, and fourth-round steal Jabril Cox all joining this Cowboys defense. While Parsons' and Neal's playing time is nowhere close to being threatened, it might be a different story for Cox if Bernard has something to say about it.
Bernard is a high intesity player, but his college tape showed too many instances where he was biting on plays and taking himself out of the action. For that reason, his chances of seeing much time on defense this year is slim to none; however, his relentless pursuit on special teams could once again punch his ticket onto this roster.
Okay, let's get to the newbs.
S Tyler Coyle #39
If there is a position on this Cowboys team that could really use an unknown player emerge into something good, it would be the safety position. For years, this teams just hasn't been all that equipped with good talent at this position, so witnessing someone step up would be a breath of fresh air.
Purdue's Tyler Coyle is an UDFA from this year's class who has a shot to be a surprise addition to the final roster. He's extremely athletic, showcasing great speed and quickness as well as superb jumping ability. While athleticism alone won't secure him a job in September, Coyle was able to demonstrate nice plays on the ball during his time at Connecticut. There is definitely something to work with here, and until he develops his safety skills, he still has a shot to carve out a role on special teams.
WR Brandon Smith #80
The Cowboys wide receiver group is just filled with excitement. From top-rate talent making up the starters (Amari Cooper, CeeDee Lamb, and Michael Gallup) to some quality contributors rounding out their depth (Cedrick Wilson, Noah Brown, and Simi Fehoko), there's just so much to like.
But the excitement doesn't stop there. Honestly, there are a handful of new wide receivers who are intriguing prospects, and they all have something different to offer. One of my favorites is Iowa WR Brandon Smith. He doesn't posses very good route-running ability, nor does he show much physicality to gain separation at the line of scrimmage. While these weaknesses could be an issue for him at the NFL level, it's hard not to love how well he positions his body to come down with the catch. A high character person, Smith could turn out to be one of those players with the "it factor" and don't be surprised if he wows us with some spectacular grabs in camp.
FB Nick Ralston #46
Speaking of guys who are just really good at football, Louisiana's Nick Ralston will be one of those players who just finds ways to impress the coaches. His fundamentally sound blocking combined with high effort will keep no. 46 on everyone's radar. I've already identified him as one of my pet cats last week, and feel he could sneak his way on the roster if the Cowboys opt to keep a fullback.
His ability as a blocker is where the Cowboys would get their money's worth. Ralston does a great job securing his blocks. Despite having a reputation for popping defenders (and he does), the reason he wins on his blocks comes from how he sees the play develop and quickly puts himself in the right position. While he's had his fair share of mauling opponents at the college level, that won't be his bread and butter in the pro's. Instead of overpowering players, look for him to get to the right spot, show nice footwork, and display just enough strength to take the defender out of the play.
Which unknown Cowboys players do you feel will be "all the craze" come training camp?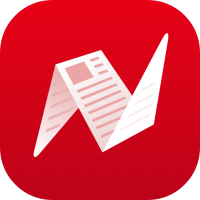 This is original content from NewsBreak's Creator Program. Join today to publish and share your own content.