Mulligan!!
That is how we are describing the 2020 season of the Dallas Cowboys. I mean, come on, it was disastrous. The team lost Dak Prescott early, everyone on the offensive line got hurt (slight embellishment, but not much), and the new coaching staff didn't seem to know what in the world they were doing. And let's not forget all the obstacles that came with COVID that hindered every team in the league; however, it stung the Cowboys a little more with all the new philosophy and schemes they were trying to incorporate into their system. In short, it was a nightmare.
But things will be better this year as we are expecting all those things to disappear. Prescott is expected back, the offensive line is expected to be healthier, and the team has hit the reset button at the defensive coordinator with the hiring of former Atlanta Falcons head coach Dan Quinn. Even COVID has seen a huge drop off as more and more people have become vaccinated. Finally, their time has come, right?
Well, not so fast.
If you are entering the new season with wide eyes and big aspirations for this team, then congrats on your positive outlook as that type of temperament using brings good things into your life. It is certainly possible that great things are on the horizon if things were to start falling into place. But it's also possible that this team still has a lot of work to do.
Going through a 6-10 season is clearly not a good thing, but not all 6-10 seasons are treated equally. Sometimes they can be attributed to detrimental health, which the Cowboys definitely meet that qualification. But sometimes it's also a result of playing really terrible football, and unfortunately our beloved Cowboys meet that qualification as well.
Last year's Cowboys actually lost five games by at least 14 points. That is the same amount of 14+ point losses the team endured over their previous three seasons combined. Of those five convincing defeats, three of them were by 22 points or more. That's terrible.
That tells a depressing story that the Cowboys were manhandled in almost a third of their games last year. I wish I could say that was it, but in reality, the damage was far worse than that. Which brings me to this unflattering statistic...
Ten times this team was getting smoked at some point in the game last season. And when they dug themselvs a hole, it was pretty hard to come out of as the Cowboys lost eight of those 10 games. Kudos for them for coming back in a couple of them, albeit it did take a miracle onside kick to complete one of those comebacks.
While we can all try to convince ourselves not be worried about that this year as it was just a result of this, that, and the other, that way of thinking might be a little naive. We have to accept the reality that this team came out flat far too often last year. Sure, we can point to a rotten defense for a lot of it, but you don't fall into deep holes if the offense is doing their job early in games. And yes, not having Prescott will derail any offense, but that's not it either. Dak played in five games last year, and in four of them the Cowboys trailed by 14 or more points. Any way you slice it, this Cowboys team collectively showed up unprepared.
The holes they fell into were exacerabed by their weaknesses. Opposing teams just ran the ball down the Cowboys throats while the defense was ill equipped to make stops. Last year, they had four games where they allowed over 200 yards rushing per game, including twice allowing over 290 yards. Slow starts also put them behind the eight ball with the turnover differential as the team was forced to take more risks to get back into the game.
Things shouldn't be nearly as bad this season, but their lackadaisical starts to games must change if this year's team is going to be any type of legit threat. These big issues won't magically disappear overnight as it's going to require a more prepared coaching staff and better execution from the players on the field. The only question that remains is just how big of a step forward can this team take in 2021? Fingers crossed.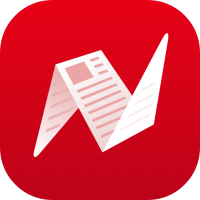 This is original content from NewsBreak's Creator Program. Join today to publish and share your own content.