We are just a couple weeks away from training camp for the Dallas Cowboys, and that means we'll get a nice glimpse of these players in action. While there remains a lot to be discovered over these next several weeks, that doesn't stop us from already having our favorites. Do you have your favorite "pet cat" picked out? For those unfamiliar with the term, a pet cat is an under the radar player who someone is enamored with because they are expected to surprise a lot of people. High draft picks and pricey free agents do not qualify. For me, that player is undrafted free agent fullback Nick Ralston.
The Cowboys didn't have a fullback on their roster last year as Jamize Olawale opted out of the 2020 season (COVID-19) after holding down that role the previous two seasons. Despite still having two more years left on his contract, the team released Olawale back in March. Last year's UDFA Sewo Olonilua didn't make the team initially, but was signed to the practice squad and promoted to the active roster later in the season. However, he never played a down on offense and only saw action in two games on special teams.
My pet cat Ralston now joins the party as a potential fullback candidate. A running back in high school, Raston rushed for almost 6,000 yards and had 94 rushing touchdowns during his final three years. Of course, that's high school. Ralston doesn't posses any meaningful traits as a rusher at the NFL level. He's not fast and he's not shifty. If he's given the ball, it's because he knows the shortage distance between A and B, and he'll use his power to get there. He's does have soft hands to offer up some pass catching ability, but don't expect him to do much after he gets the ball.
While he gives the team little to no athleticism as a runner or receiver, he is stealthy enough to get into space. He's such a key run-blocking concern, that defenses easily forget about him when his slips past them on play action bootlegs. This can lead to nice third down conversions in short yardage situations as he demonstrated again and again in college.
His ability as a blocker is where the Cowboys would get their money's worth. Ralston does a great job securing his blocks. Despite having a reputation for popping defenders (and he does), the reason he wins on his blocks comes from how he sees the play develop and quickly puts himself in the right position. While he's had his fair share of mauling opponents at the college level, that won't be his bread and butter in the pro's. Instead of overpowering players, look for him to get to the right spot, show nice footwork, and display just enough strength to take the defender out of the play.
Ralston is a smart player. He was a 4.0 student with a strong academic resume and was accepted into Barrett Honors College during his time at Arizona State. He was a double major in finance and communication and is now pursuing his MBA. He's a cerebral player who understands the idiosyncrasies of blocking from the fullback position. He lives for hitting and will seek out and try to destroy his assignment. He already has a solid fundamental base with a coachable mentality to max out his ability.
For him to make the team, he's not only going to have to demonstrate that he's the clear top backfield blocker on the roster, but he's also going to have of offer up some versatility. He'll need to make the most of his pass-catching opportunities as well as grab John Fassel's attention on special teams. If he plays hard enough, he's got a chance to make this football team.
It's very possible the Cowboys will again roll without having a true fullback as part of their offense. Skilled blocking tight ends likes Dalton Schultz and Sean McKeon can line up in the backfield and serve that role if needed. But it's also possible the team likes having an upgrade at the fullback position to shore up those short yardage situations. Head coach Mike McCarthy utilized fullback John Kuhn for nine seasons in Green Bay, so we know it's not out of the question. It really comes down to how many eye raising moments Ralston can have in camp.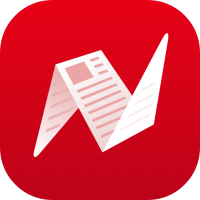 This is original content from NewsBreak's Creator Program. Join today to publish and share your own content.