The Dallas Cowboys only finished with a 6-10 record last season, but a lot of their struggles can be attributed to some really bad luck in the health department. Not only did they lose the single most important player on their team in Dak Prescott, but they suffered an enormous amount injuries to their offensive line that included four of their starters and three reserves. They also lost several of their defensive starters for multiple games. As a whole, this team just couldn't field a healthy squad week in and week out.
There's some good news though. This team is getting a lot of important pieces back this season. I mean a lot! The Cowboys will need every bit of that clean slate of good health as the league moves to a 17-game season this year. Today, we're going to take a look at 10 returning players who missed the most action in 2020.
La'el Collins - missed 16 games
The Cowboys right tackle was coming off his strongest season as a pro and fans were excited to see him take the next, possibly earning his first ever Pro Bowl berth. Unfortunately, that never had a chance of happening last year as LC never saw the field. Struggling with his weight and suffering a hip injury, Collins was placed on injured reserve and missed the entire 2020 season.
Outlook: Everything we've heard has been positive, and the Cowboys front office don't seem overly worried as they just pushed back some of his 2021 cap hit to future years in a contract restructure this offseason.
Blake Jarwin - missed 15 games
The moment had finally arrived for Jarwin to get his chance to be the team's lead tight end after future gold jacket-wearer Jason Witten was no longer on this Cowboys team. But fate giveth and fate taketh away as Jarwin went down with a season-ending knee injury in the Week 1 opener.
Outlook: It's possible we might see Jarwin eased into action and that could lead to a slow start, but Cowboys fans should take comfort in knowing that Dalton Schultz should be able to handle the gig until he's ready.
Tyron Smith - missed 14 games
When healthy, Smith is one of the best tackles in the game. Sadly, he just hasn't been able to stay on the field in recent years. You could almost set your watch to him missing three games a year as that's exactly what he did in four-straight seasons from 2016 to 2019. But things went from bad to worse when a neck injury sidelined for all but two games.
Outlook: Like Collins, the news thus far is positive, and he should be ready to go this season. And like Collins, the team also restructured his contract demonstrating their confidence in his availabilty long term.
Dak Prescott - missed 11 games
The most damaging hit the team took last year occurred in Week 5 when we all cringed after witnessing Prescott's gruesome ankle injury. Dak entered his final week of action averaging 475 yards passing over his previous three games, and was simply tearing it up. To add injury to injury, the team had to resort to four different starting quarterbacks after backup Andy Dalton went out and third-stringer Ben DiNucci was really terrible. Without Dak running the show, this offense went from top notch to mediocre at best.
Outlook: Dak is moving well and on target to be ready to go by the season opener. There is zero concern for any type of long term lingering effects from that busted ankle, and the front office proved that by signing him to a four-year, $160 million deal this offseason.
Trysten Hill - missed 11 games
Hill's season-ending knee injury was overshadowed by the Prescott loss, but both occurred in that same Week 5 game against the New York Giants. It was a rather unfortunate break as the second-year player from Central Florida was having a very solid season up until that point. After being held inactive for nine games and never making a single start his rookie season, Hill started all five of his games last year and was playing in 63 percent of the defensive snaps. You could definitely see some improvement from the team's young defensive tackle.
Outlook: Like Prescott, the injury happened early in the season, so he's had plenty of time to recover. Hill's biggest obstacle is that he's two coordinators removed from the staff who was so impressed that they selected him 58th overall in 2019. With some legit competition at the DT spot, he's going to be in a dogfight to find his place on this team.
Zack Martin - missed 6 games
Martin has been better than advertised since being selected over Johnny Manziel in the first round of the 2014 draft. An All-Pro in each of his first six years in the league, Martin's streak came to an end last season after missing six games due to injury. First he suffered a concussion in Week 7 against Arizona that kept him out the following week. Then, shortly after the team slid him out to right tackle out of need, he suffered a season-ending calf injury. While the reserves played admirably, the drop off from Martin is huge as he's one of the best offensive linemen in the NFL regardless of where they play him.
Outlook: He should be back at full strength and returning to his normal position with Smith and Collins back in action. He's 30 years old now, so any time we see him hobbling around will be unsettling, but we should take comfort in knowing that as long as he's healthy he's going to be outstanding.
Leighton Vander Esch - missed 6 games
The Boise State star linebacker was quick out of the gate, earning second-team All-Pro honors his rookie season. He looked like a phenom at the position, leading the team with 140 tackles and added two interceptions in 2018. Unfortunately, Vander Esch hasn't been able to stay healthy over the past two seasons missing a total of 13 games. To complicate matters, he hasn't played all that well when he is healthy, bringing his future in Dallas in question. The front office opted not to excercise his fifth-year option for 2022, meaning he's now playing in the final year of his rookie contract.
Outlook: The Cowboys reloaded at the linebacker position with the additions of Keanu Neal, Micah Parsons, and Jabril Cox. The team has said they still want Leighton as a part of their future, but he's going to have to prove he's worth it to make it actually happen as the team clearly has a contingency plan.
Anthony Brown - missed 6 games
The Cowboys signed Brown to a three-year extension last offseason to give the team some extra depth at the cornerback position. Things got off to a rough start as the veteran corner broke several ribs and punctured a lung in practice after landing on a teammate's cleat. Brown missed three games early, and then three more later in the season after reinjuring his ribs.
Outlook: Those ribs will be good and healed by now and Brown should be back at full strength this season. The team has a lot of young players who will challenge for playing time, but Brown's experience should give him the edge until they can develop.
Trevon Diggs - missed 4 games
While Diggs experienced the typical rookie growing pains you might expect, he never let it get to him and kept making plays. In fact, the youngster from Alabama led the Cowboys in interceptions last year despite missing four games with a broken foot. Everything we saw from him validates why fans were so stoked about getting him in the second round of last year's draft.
Outlook: He'll be good to go, so expect him to build on a promising rookie season. He's really the only sure thing the Cowboys have in the secondary right now and will hold down one of the starting outside corner spots on the team.
Tyler Biadasz - missed 4 games
The Cowboys had such a laundry list of injuries to their offensive line that it wasn't all that surprising that they had to call up the rookie Biadasz to start games for them. After veteran Joe Looney got hurt in Week 2, Biadasz took over at center and actually played pretty well. Unfortunately, he suffered a hamstring injury in pre-game warmups for the Pittsburgh game, causing him to miss four-straight games. He was healthy enough to play during the final four games of the season, but so was Looney, therefore Biadasz was relegated to just special teams snaps.
Outlook: With Looney no longer on the team, the starting center job now belongs to Biadasz. If he picks up where he left off last season, the Cowboys might've found them a permanent replacement to former All-Pro Travis Frederick.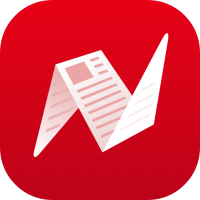 This is original content from NewsBreak's Creator Program. Join today to publish and share your own content.